Artist Stephanie Potter's mosaic table top designs are mandalas that catch and hold the eye with contrast, symmetry, and visual interest. They are centered so that the outer circle of tile is at the edge of the circular table tops.
Mosaics made on wooden table tops are for indoor use. Outdoors, the wood swells and contracts with changes in humidity, and that causes tiles to pop off.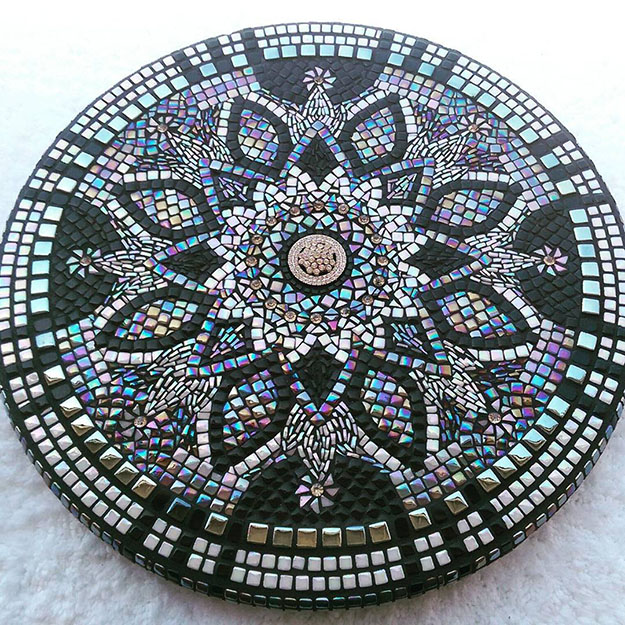 Of course, it is easy to explain how you keep a design centered if you draw out all the work lines for the rows of tile, which would be more or less required for such detailed, symmetrical designs like these made by Stephanie.
But how do you center a mosaic on a round table if your pattern doesn't show every row of tile? What do you do when you want to improvise a figure in the center of a table but still surround it with concentric rings of tiles where the outermost ring of tile is at the edge of the table?
Continue reading