The pattern for a mosaic is sometimes referred to as a cartoon because it is just an outline with no attempt at shading or color. The purpose of the cartoon is merely to map out the major work lines and color fields, and so the cartoon is relatively simple, even for photorealistic work. The texture and color mottling and finer details come from the tile.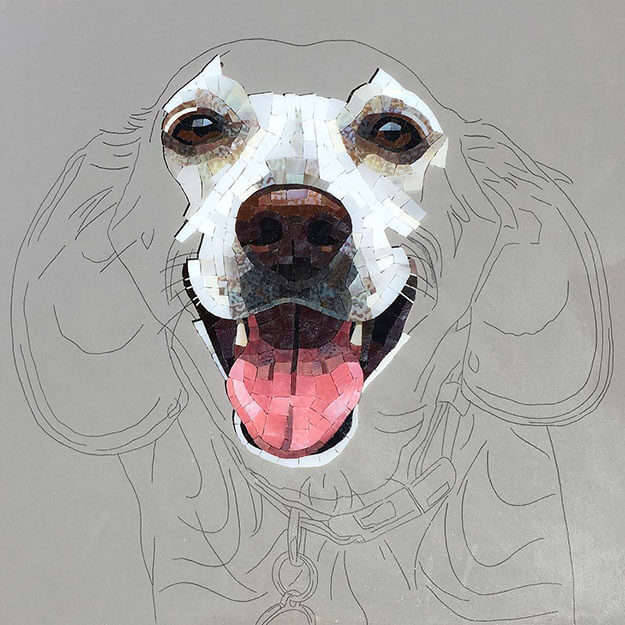 Simplified Yet Exact
The cartoon is not required to have all the lines needed to create an image, but what lines it does have should be exact. For example, you shouldn't try to draw all the flecks of color in the iris of an eye, but you should have that iris drawn exactly where it goes.
Continue reading