I have examples throughout this blog illustrating why darker grouts work much better for mosaic artwork than light colored grouts do. I also have examples of using complex color fields of related hues and explanations why they provide more visual interest than monochromatic color fields.
I repeat these two points so often because they are easy ways to make your mosaics look much better.
Artist Kat Hammer recently started making mosaics, and her first two mosaics of sunflowers are great examples of both points. Actually, her second mosaic of sunflowers is a great teaching example of when NOT to use a complex color field for the background and when a simple monochromatic background is preferred.
That last detail is very important, and I haven't talked enough about it.
First I need to point out how darn good a darker grout looks: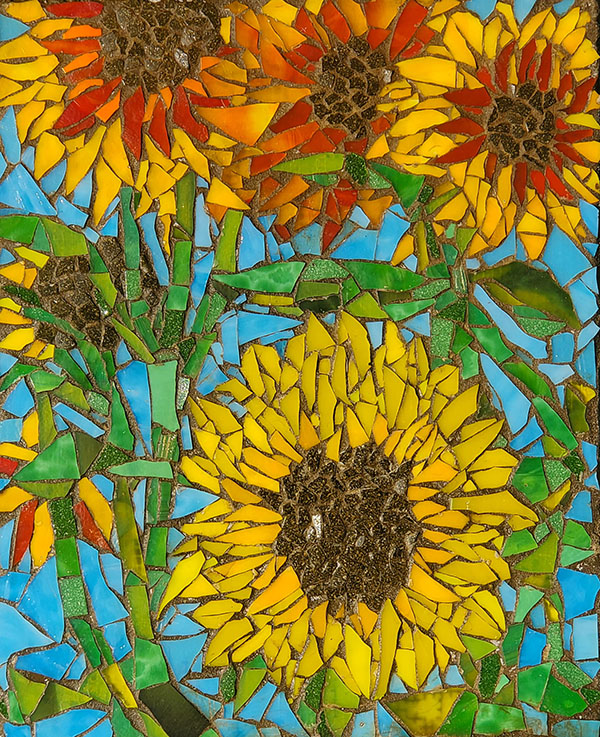 Continue reading