It is easy to mount a mosaic nipper to a scrap piece of plywood and extend the handle with a short piece of conduit or pipe. Extending the handle in this way provides mechanical advantage to the nipper so that much less downward force on the extended handle is required to cut a hard piece of stone or porcelain.
In this example, I mounted a Compound Nipper, which is the recommended hand tool for cutting hard mosaic materials, although a regular Tile Nipper could have been used. A mosaic glass cutter should be substituted for glass tile. A materials list for building this assembly is at the bottom of the page.
1.5-Inch U-bolts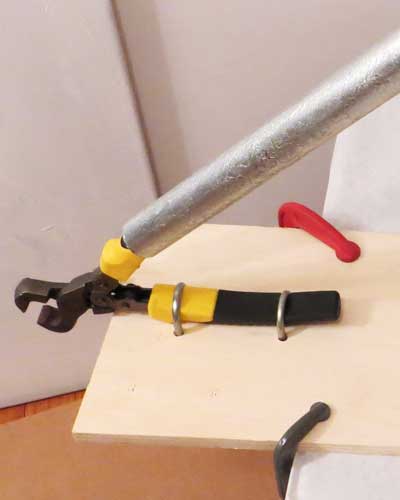 1-Inch Conduit or Pipe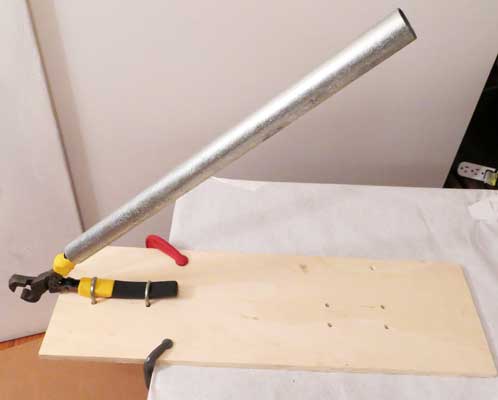 C-Clamps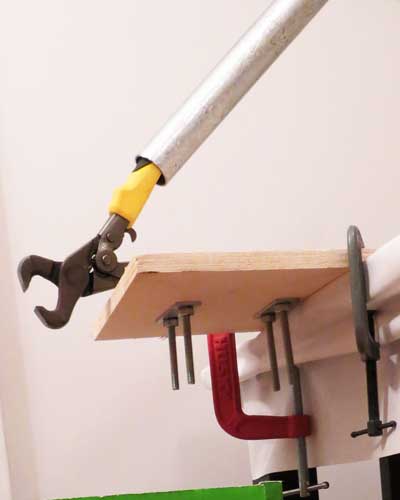 Scrap Plywood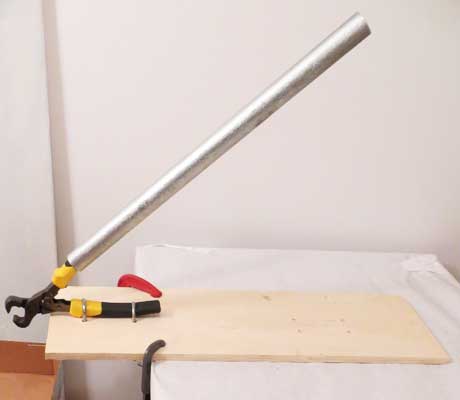 Use Caution Around Jaws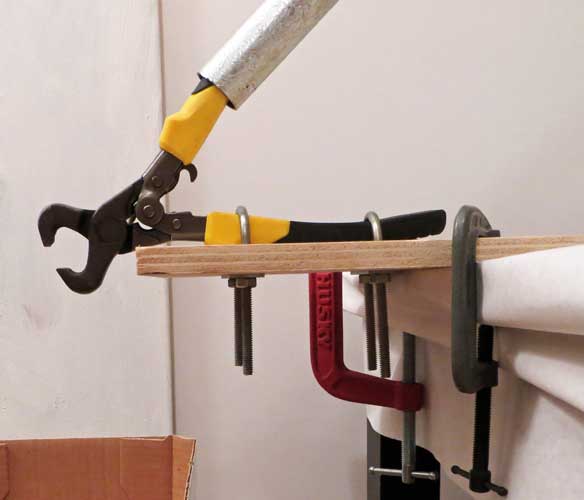 Collection Pan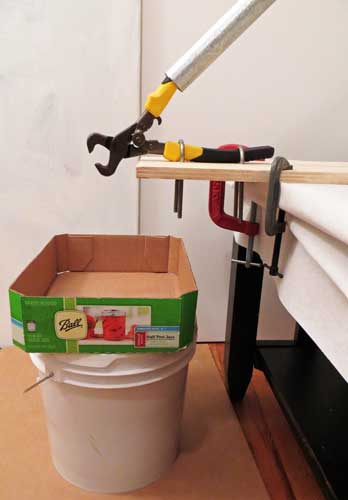 List of Materials
You can mount your own mosaic tile nipper using these materials:
1x mosaic nipper
1x scrap plywood 1/2 inch or thicker, roughly 18 inches by roughly 6+ inches
2x U-bolts 1.5 inches wide
2x C-clamps (optional)
1x conduit or pipe, roughly 18 inches long, inner diameter larger than handle
1x roll of electrical tape (if you need to pad your handle to get pipe to be snug)
1x cardboard box or plastic pan to collect usable materials and cutting waste
 Easier Cutting
It is easier to cut up 4 or 5 tiles and pick the piece that works best than it is to try to trim a piece down to size. The rejected pieces can be used elsewhere in the mosaic.