Most of my blog articles are about how to cut and mount mosaic tile and how to improve your mosaic artwork, but the following story warrants coverage by every news outlet large and small:
Recently local kitty Mr. Fauci bravely defended his family from a deadly string attack.
Accounts vary, but all witnesses agree that Mr. Fauci struggled with the vicious string for over half an hour, grabbing one end in his teeth and heroically kicking the length of the string with his rear paws as they lay on the floor tangled in mortal combat.
Mr. Fauci refused to be interviewed immediately afterwards. Instead he ran to the bathroom and spent a few minutes drinking from the toilet followed by a session of licking his behind.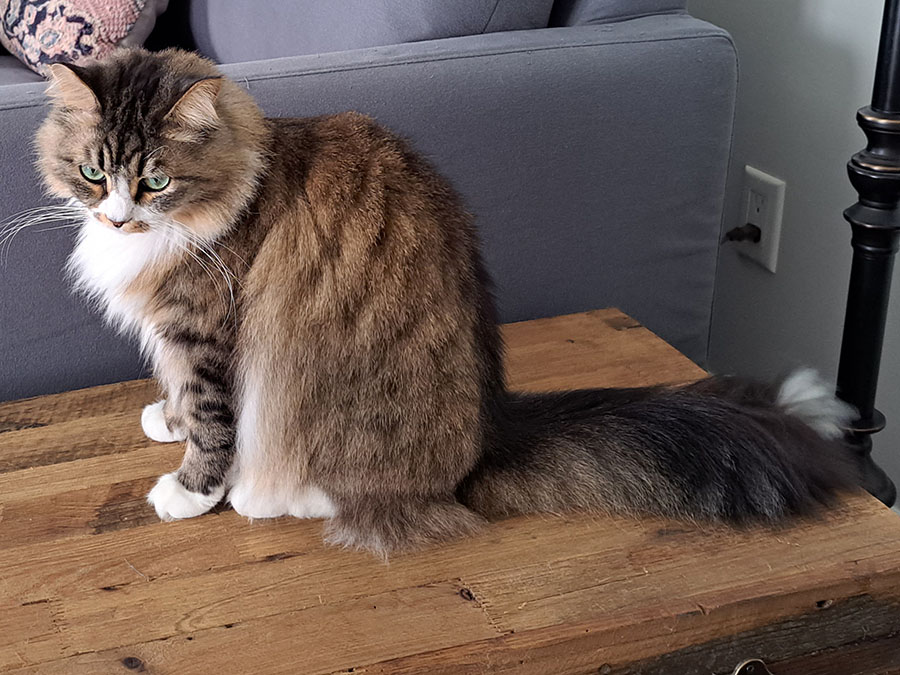 Following this, Mr. Fauci became quiet and introspective, which is normal after the stress of combat according to experts at the Pentagon.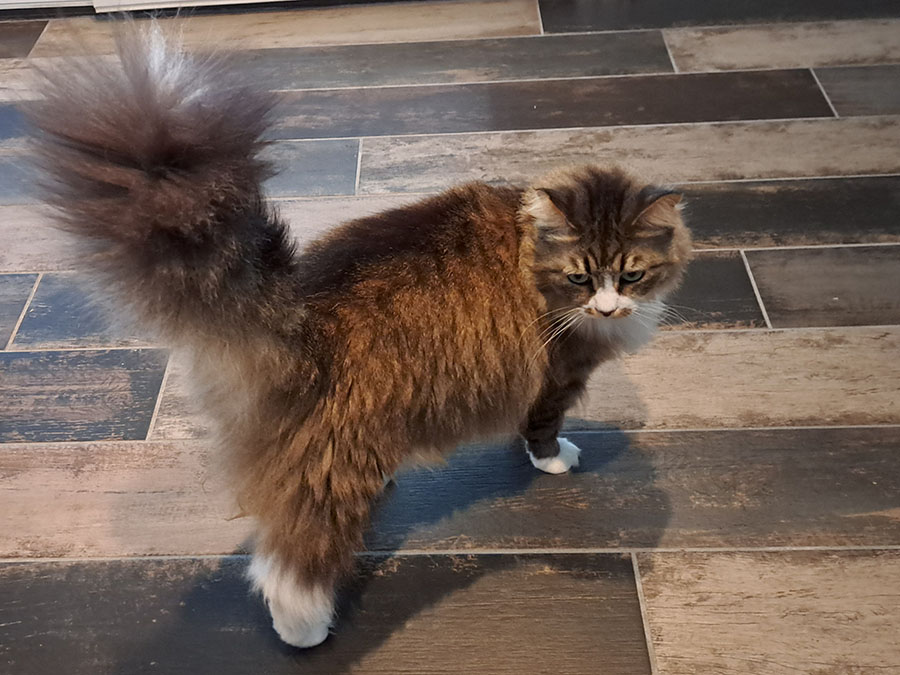 What makes this story even more dramatic is Mr. Fauci's very small size, which is really smol. At half the size of most cats, Mr. Fauci is mostly tail and floof, and so he is even smaller than he appears.
Nevertheless, this did not discourage the brave Mr. Fauci from engaging in deadly combat to protect his family.
Reactions in the local feline community were largely positive with a minimum of hissing.
When asked for her opinion on the conflict, Miss Sneakstopher Robin said that she likes tuna fish very much.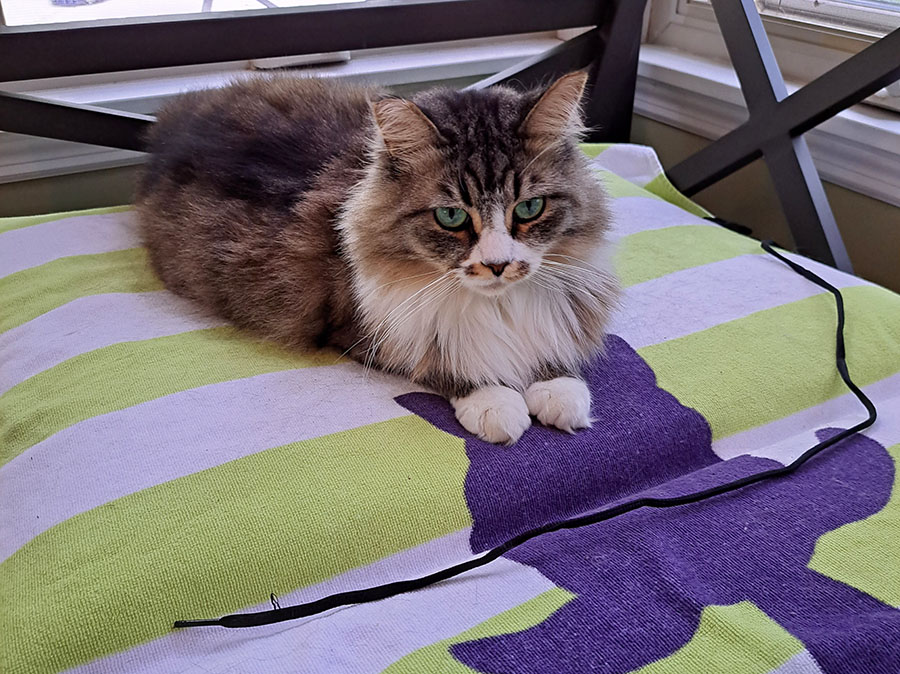 Mosaic Tile
Please buy some tile so Joe doesn't lose what little sanity he has remaining.