Artist Morgan Halford recently emailed us some pictures of some mosaic Christmas-tree ornaments she made with the spherical bases we sell, and I wanted to show them off for two reasons. First, the tiling is tightly executed in terms of grout gap and pattern, and the designs she used are interesting and eye catching.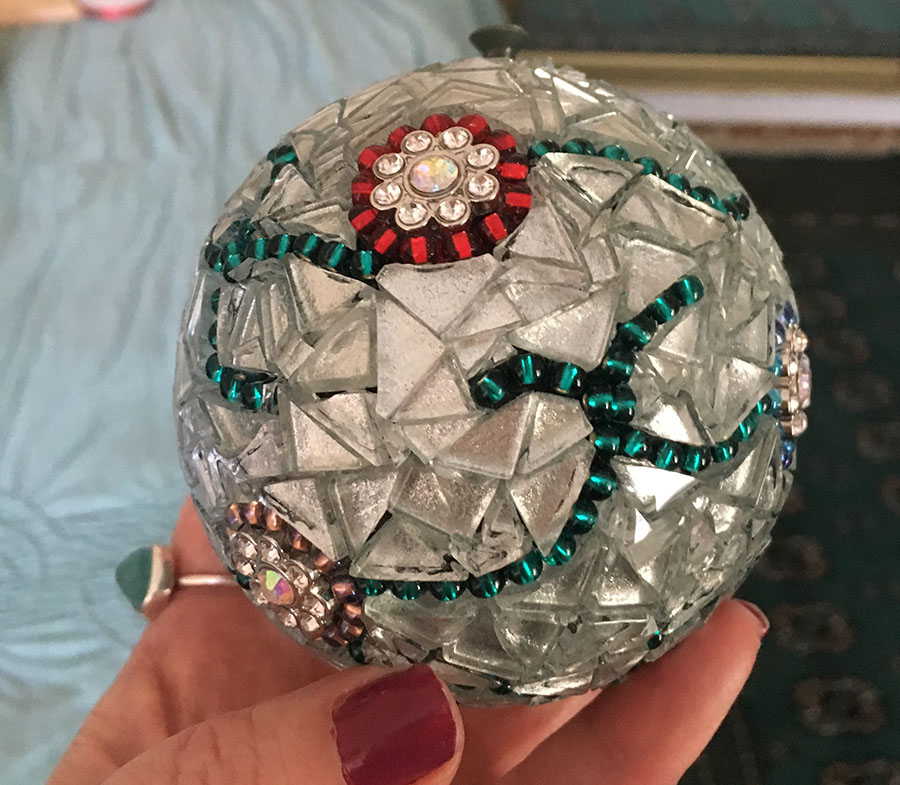 Second, Morgan really dressed up her ornaments with rhinestones and glass beads and replaced the string that comes with the bases with colored ribbons, and that makes them a good example of how you can use a kit or a base as a starting point and then customize it.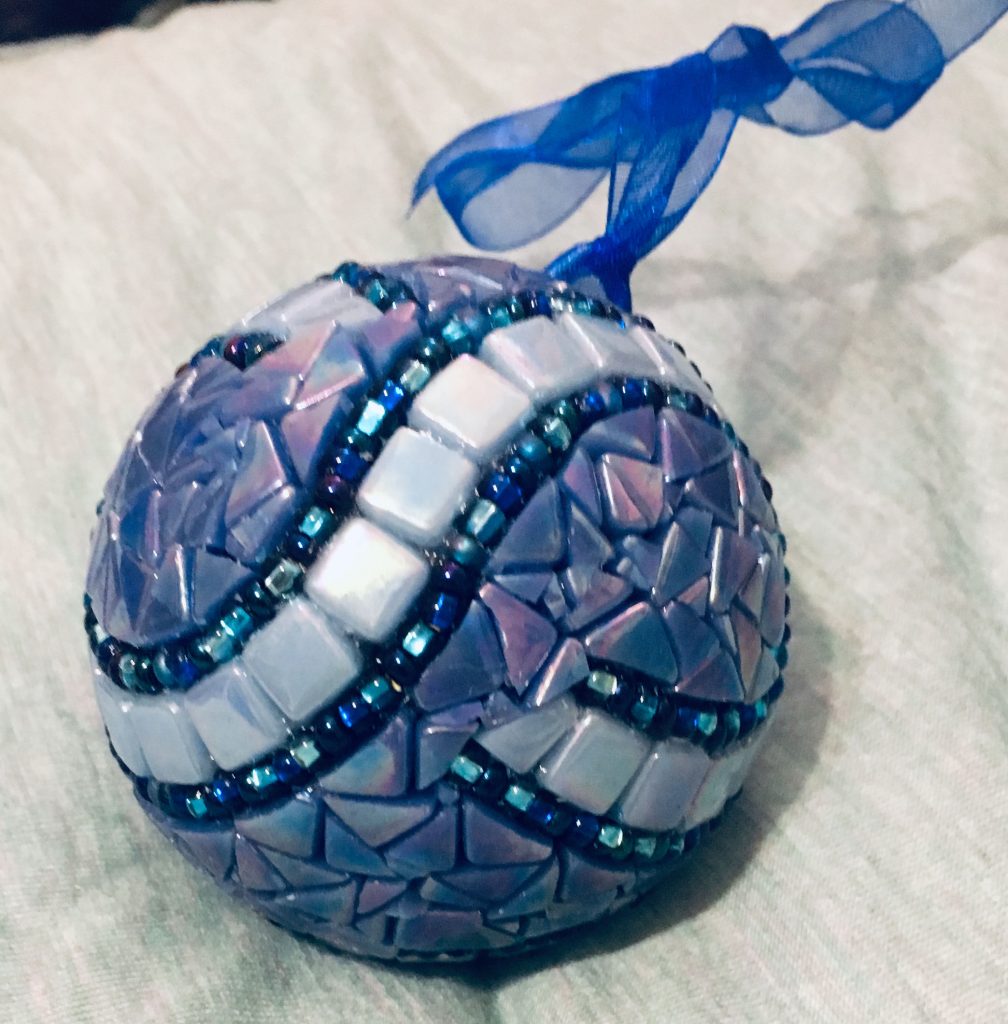 I prefer that people make their own designs instead of making exact copies using craft kits, and so I was pleased to see Morgan's ornaments and how she had made each one different and how they looked as a group.
Note how tightly executed the mosaic work is in the blue ornament with minimal spacing between tiles.