Artist Barbara Stutts recently emailed me some photos of her abstract mosaic stepping stones and mosaic-covered river stones, and they resonated with me for several reasons.
Barbara says she is relatively new to mosaic, but her abstract mosaics are worth sharing because they are well executed and serve as good teaching examples.
In this case, one of the lessons needing a teaching example is what beautiful art you can make without drawing or rending an image in any way.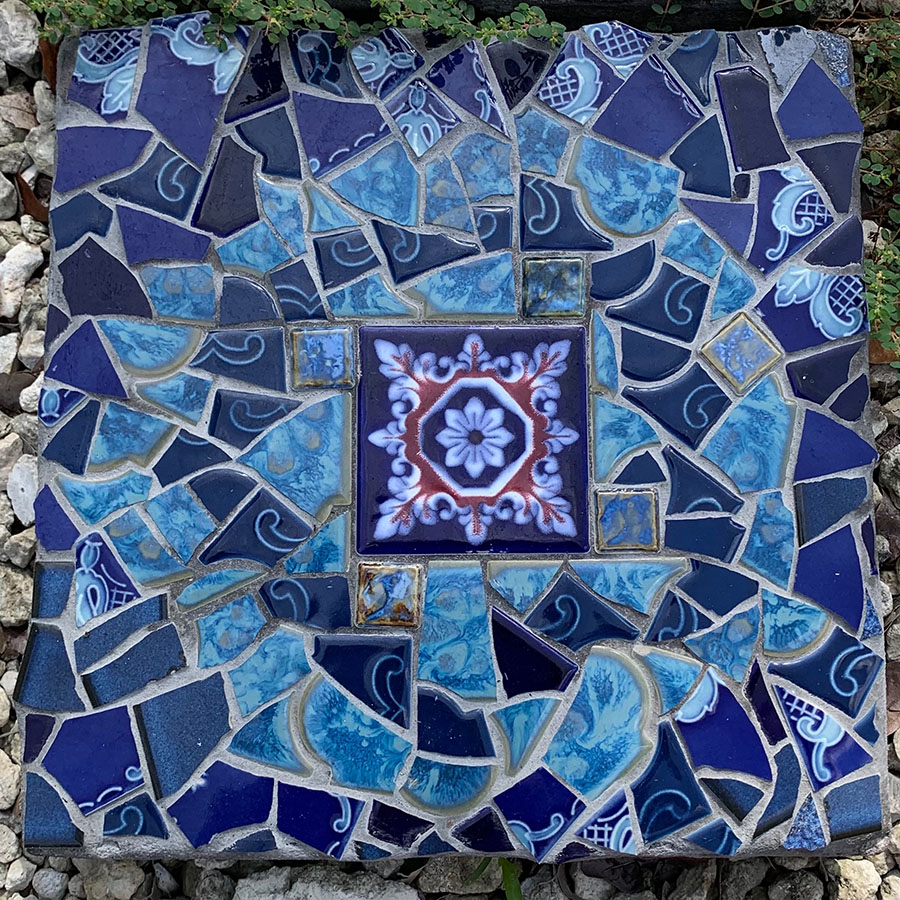 Mosaic stepping stones such as these can be made directly on concrete stepping stones using thinset mortar, and you can purchase both products at a local building material store.
If you need something lighter and thinner for a mosaic that will be mounted vertically on an outdoor wall, you could use a large porcelain floor tile in either 12 inch or 18 inch size as the backer.
Continue reading