Artist Barbara Stutts recently emailed me some photos of her abstract mosaic stepping stones and mosaic-covered river stones, and they resonated with me for several reasons.
Barbara says she is relatively new to mosaic, but her abstract mosaics are worth sharing because they are well executed and serve as good teaching examples.
In this case, one of the lessons needing a teaching example is what beautiful art you can make without drawing or rending an image in any way.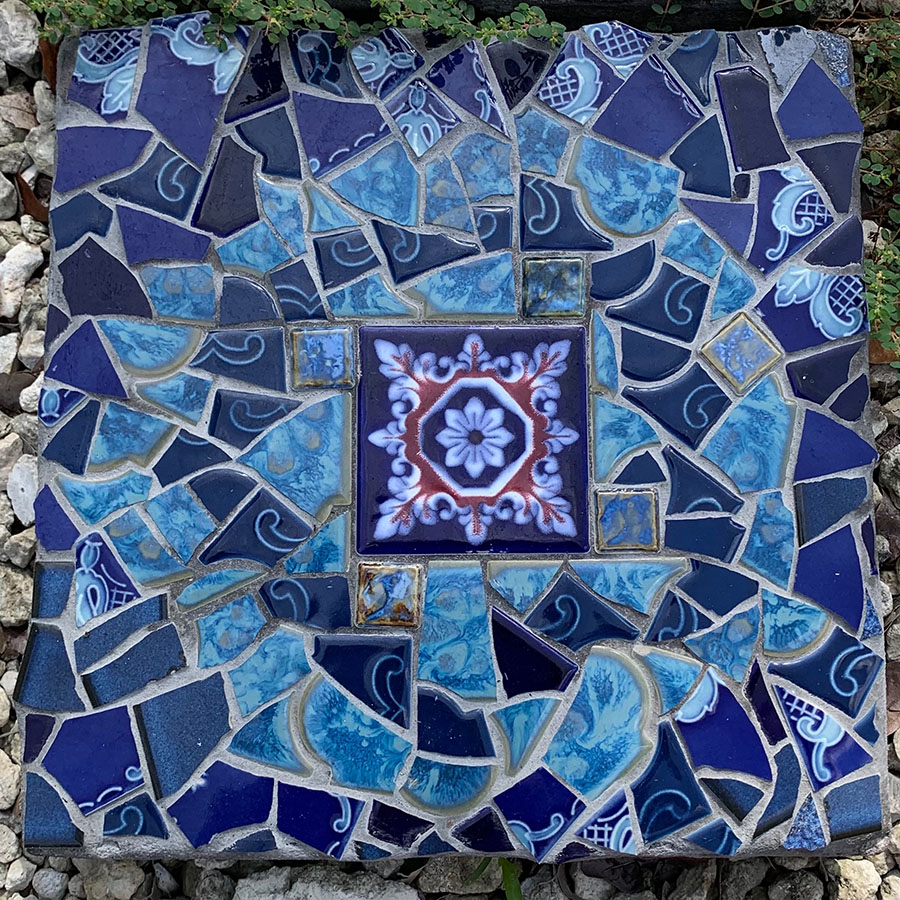 Mosaic stepping stones such as these can be made directly on concrete stepping stones using thinset mortar, and you can purchase both products at a local building material store.
If you need something lighter and thinner for a mosaic that will be mounted vertically on an outdoor wall, you could use a large porcelain floor tile in either 12 inch or 18 inch size as the backer.
A Series of Smalls
Barbara's mosaics also resonated with me because I am making small square mosaics of the same size to be used as components in a larger "quilt" of many different mosaics.
I would like to a see a wall or floor "tiled" with many different abstract mosaics like Barbara's arranged in a random quilt like I have in mind for my current project.
Mosaic Patio Idea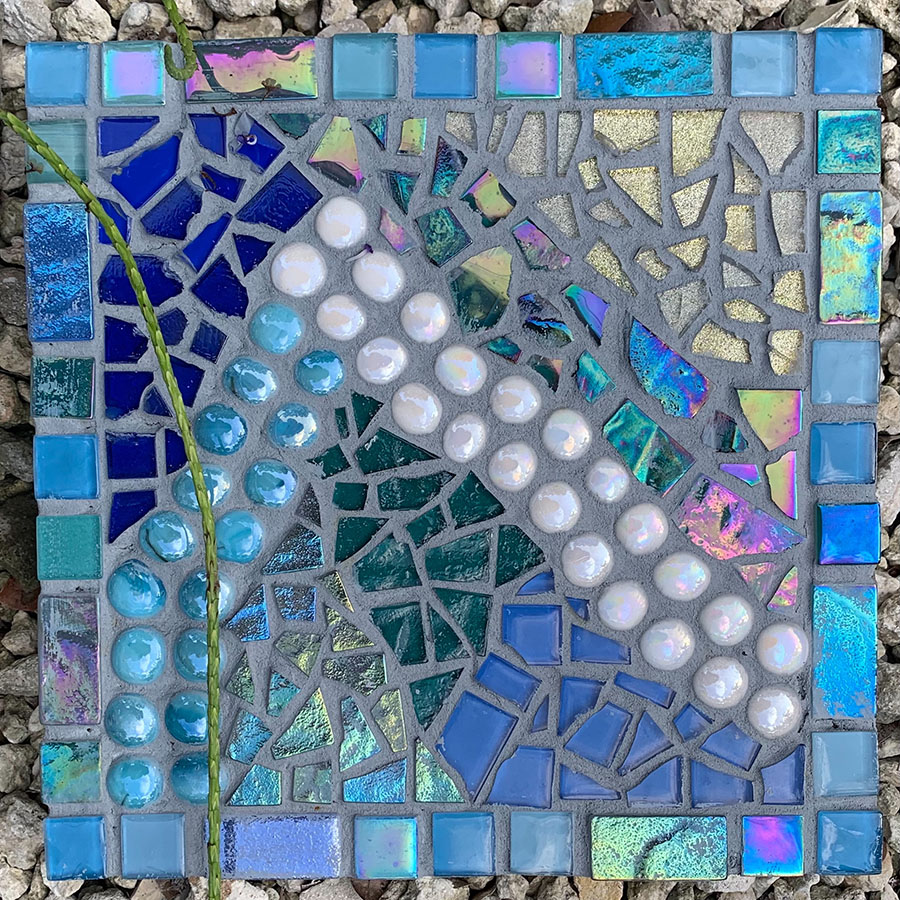 Mosaic patios and lanais can be made from concrete stepping stones simply laid on top of the existing concrete surface of the patio. The usually approach is to install all the blank stones and replace them one at a time with a mosaic-covered stepping stone as you have time or reason to make them.
Think about the advantages of creating the mosaic patio that way. Instead of one large stressful construction project, there are numerous small enjoyable art sessions over the months and years.
TIP: Children's birthdays and other family events can be commemorated with a mosaic stepping stone in the patio. Stones can be made for school-break projects, grandparent visits, etc.
You can also make some great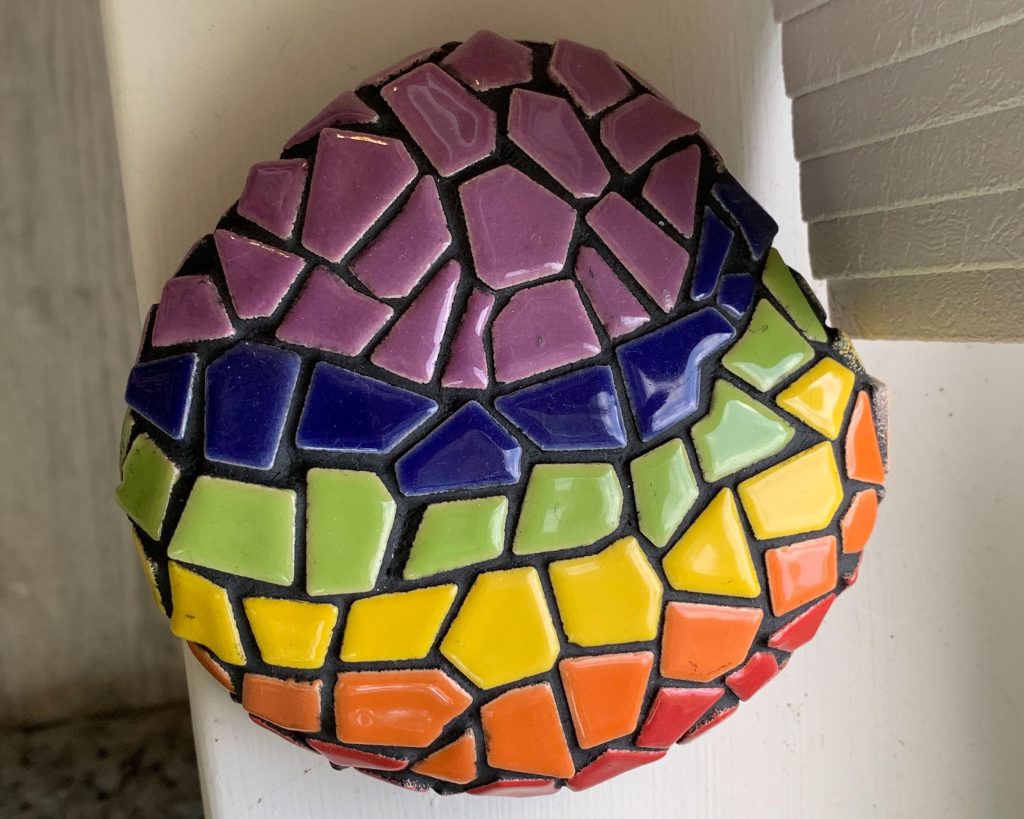 Uniform Grout Gaps
Your grout gaps don't have to be this uniform, but look how much stronger Barbara's design is with the uniform gap, especially when accented with black grout.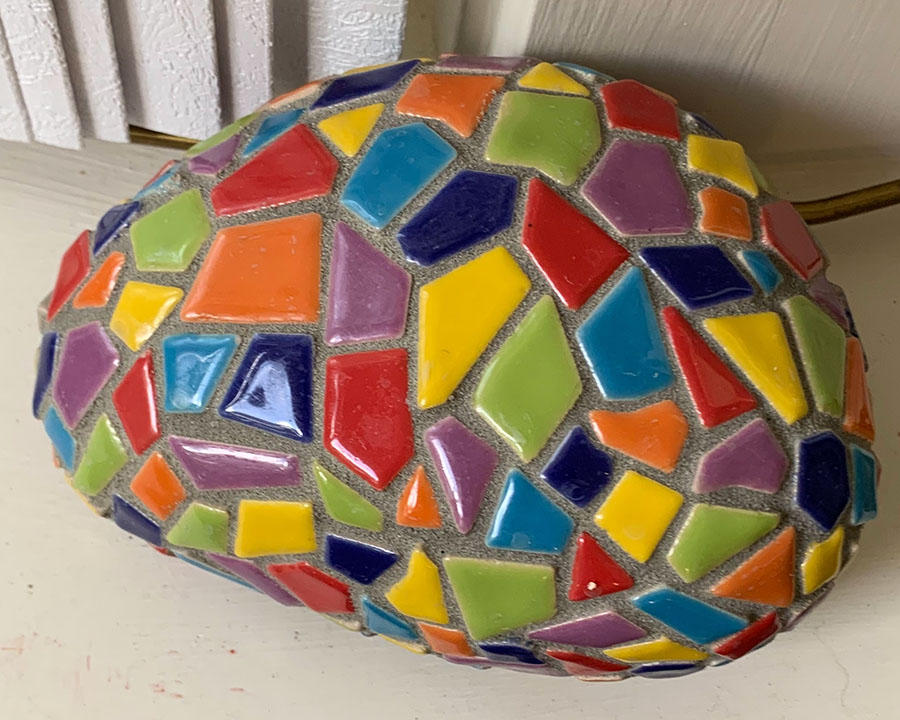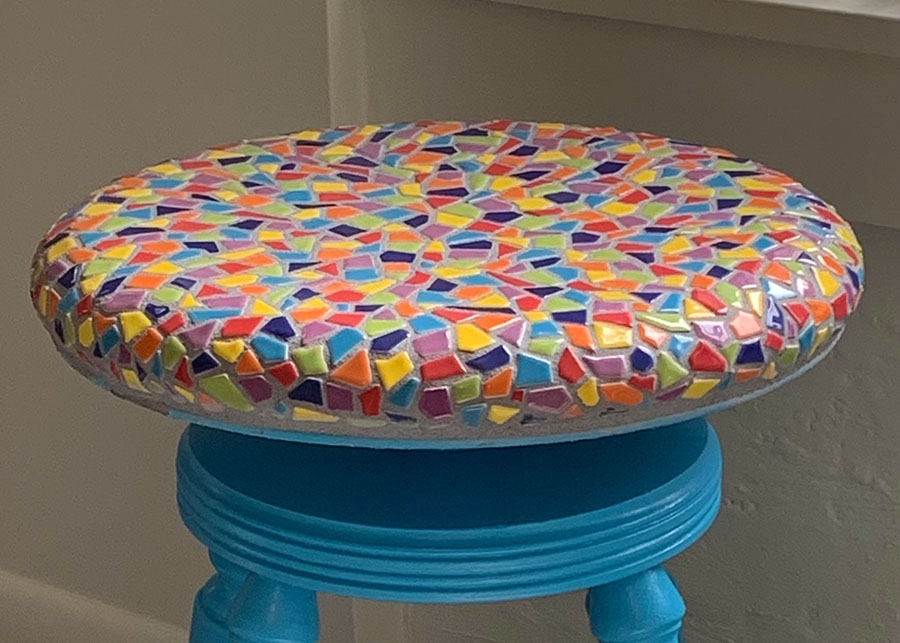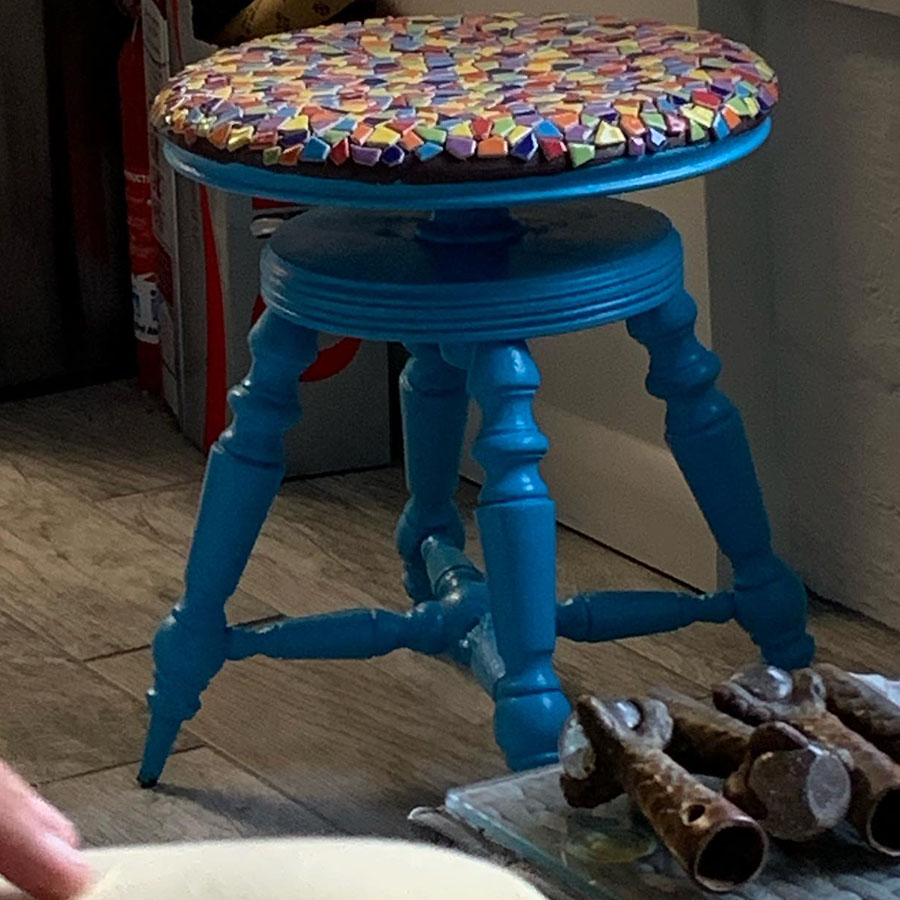 Materials
These mosaics were made using our Irregular Glazed Ceramic Tile. Mosaic-covered river stones like those shown in the first image could be made fairly efficiently using either out 8mm or 12mm Recycled Glass Mosaic Tiles, depending on the size of the stone you wanted to cover.
Keep in mind that glass tile is cheaper than glazed ceramic tile, and it is much more durable, especially outdoors.