Angela Bortone and Natalija Moss recently restored a marble mosaic interpretation of a detail from Botticelli's Venus, the well-known Renaissance painting.
They used the Hercules Precision Stone Chopping Machine to cut the Mable Mosaic Cutting Strips they used for the work.
Note that many colors of our Mable Mosaic Cutting Strips are currently out of stock but will be restocked in 45 days.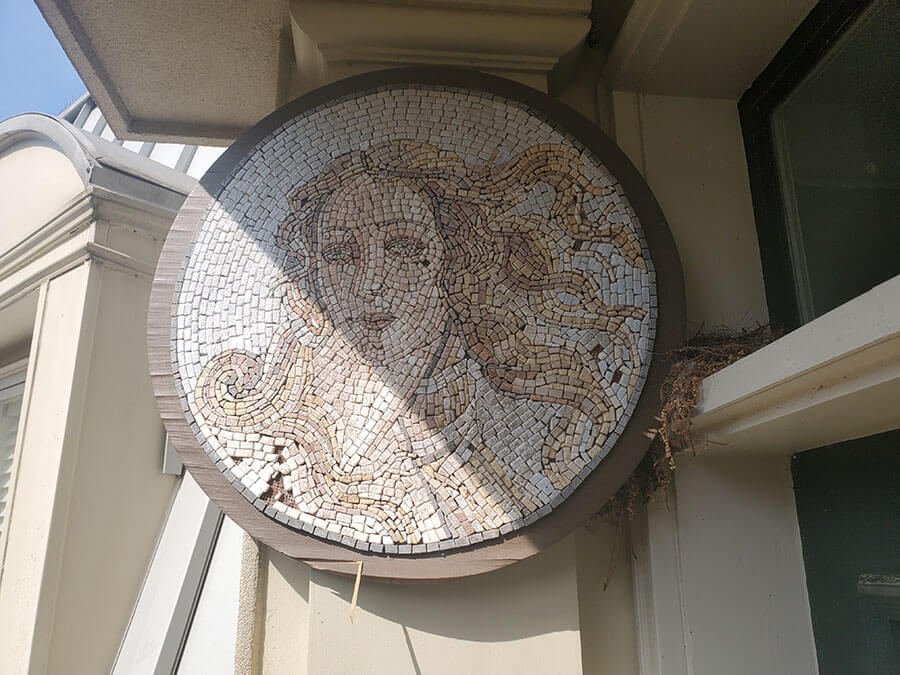 Indoor vs Outdoor
This mosaic deteriorated because it was installed outdoors, even though the materials used required that the mosaic be indoors: The backer was wooden, and the tiles were attached using water-soluble adhesive with the finished mosaic being ungrouted.
Even the tiles were problematic. Soft travertines are the type of stone most vulnerable to being dissolved by carbon dioxide (acid rain), and it is riddled with cavities.
A mosaic of this type could be made for outdoors using thinset mortar on a tile backer board, and I would also avoid travertines and choose harder varieties of stone.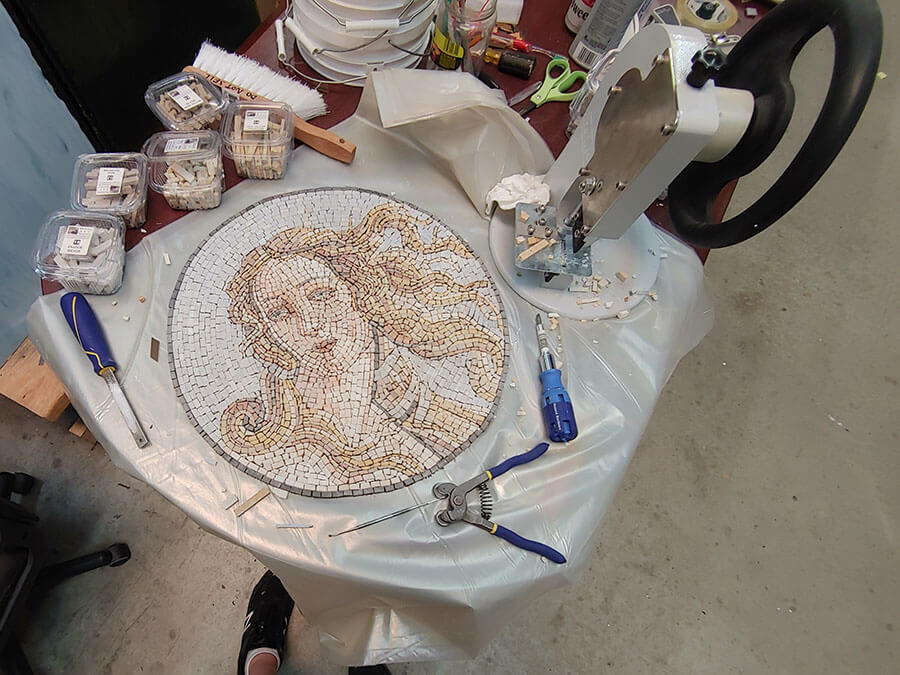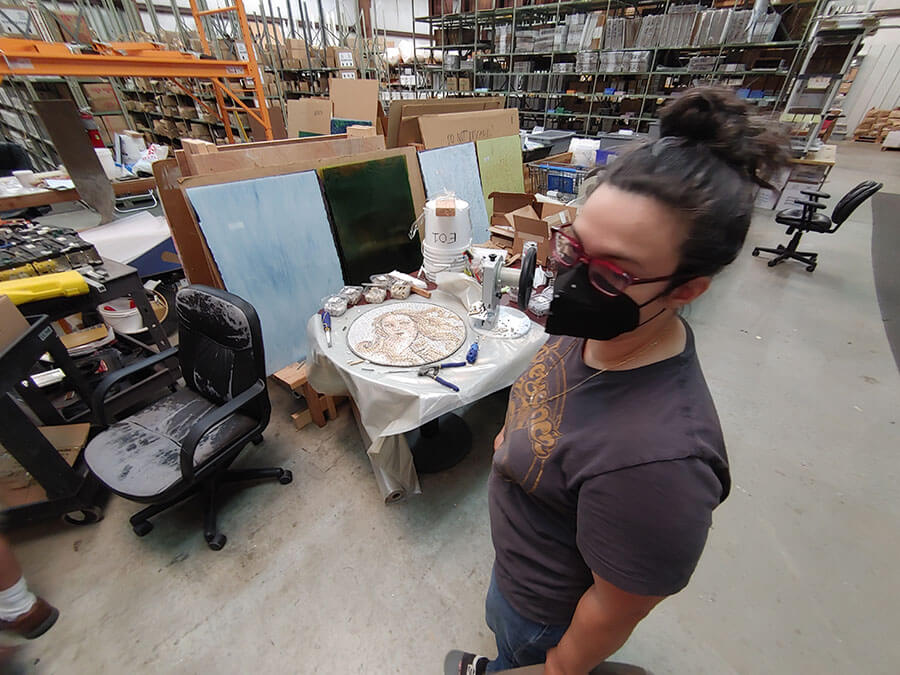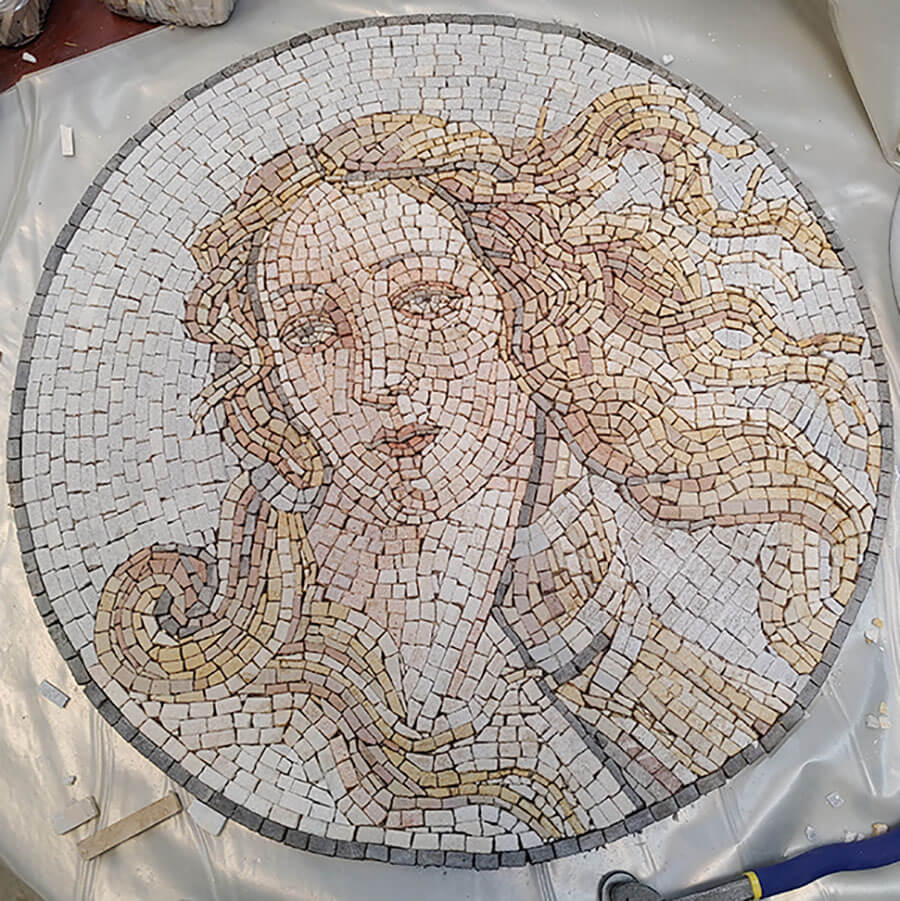 Stone Enhancers
Regular tile and grout sealers seal the pores in grout and ceramic materials by plugging the pores with silicone. They are more or less invisible. They aren't coatings that actually form a visible layer over the surface.
Stone Enhancers work in a similar way without forming a visible layer over the stone, but they contain more polymers so that the surface appearance is actually enhanced with colors looking deeper and more vibrant.
This particular mosaic was sealed with Aqua Mix Enrich 'N' Seal by Custom Building Products (Home Depot).