The month of January is tax prep and inventory season for our glass mosaic tile business, and it's been a stressful time each and every year for 20 years, at least for a week or two or certain days.
This year is particularly stressful for a variety of reasons: unprecedented inflation, weak sales, bookkeeper gone incommunicado, personal tragedies, you name it.
And to top it off, just yesterday I came down with the horrible sore throat and sinus infection that half the half the kids in my son's school have been passing around since October.
Well, my neighbor gave me one of those moth pills that help you sleep, and I think I drank too much cough medicine on top of that because I had weird dreams all night long and woke up the next morning outside by the tadpole ponds.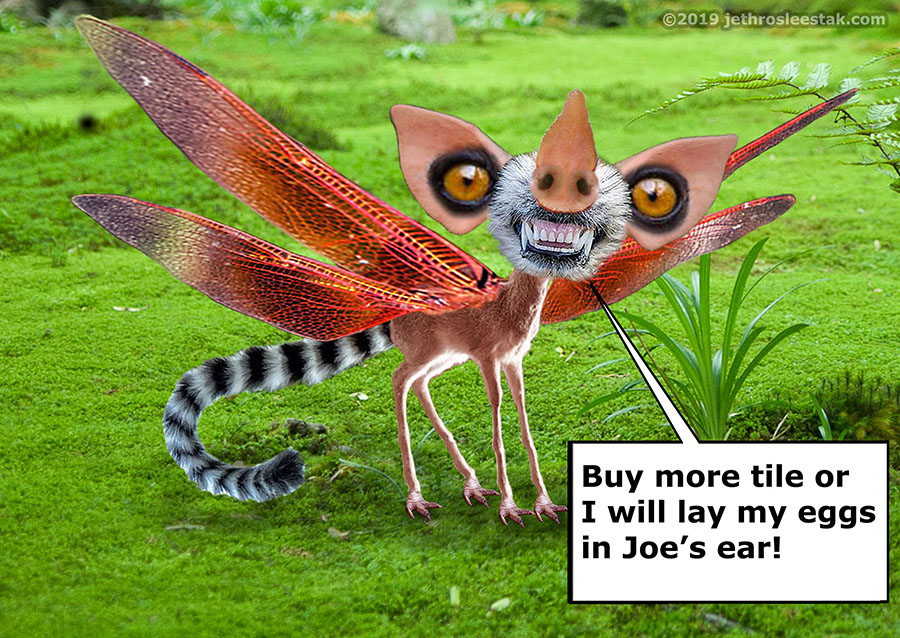 Or at least I dreamt I woke up out there.
In the dream, I was out there and it was summer and I kept dozing back off and dreaming all these endless dreams.
All the dreams were about these weird little creatures that talked. They were telling me all these horrible things that were going to have to happen if sales didn't improve soon.
They told me that we were going to have to start giving employees Arby's coupons instead of paychecks and that I was going to have to start living in the kudzu in the gully behind the warehouse.
Other times the hallucinations were more profound.
Tempus Fugit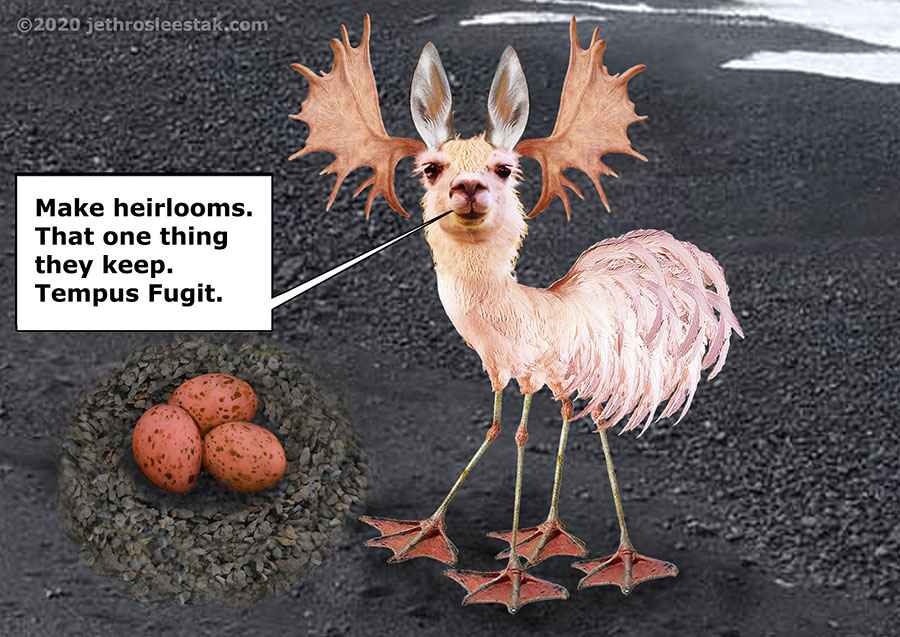 Other times not so profound: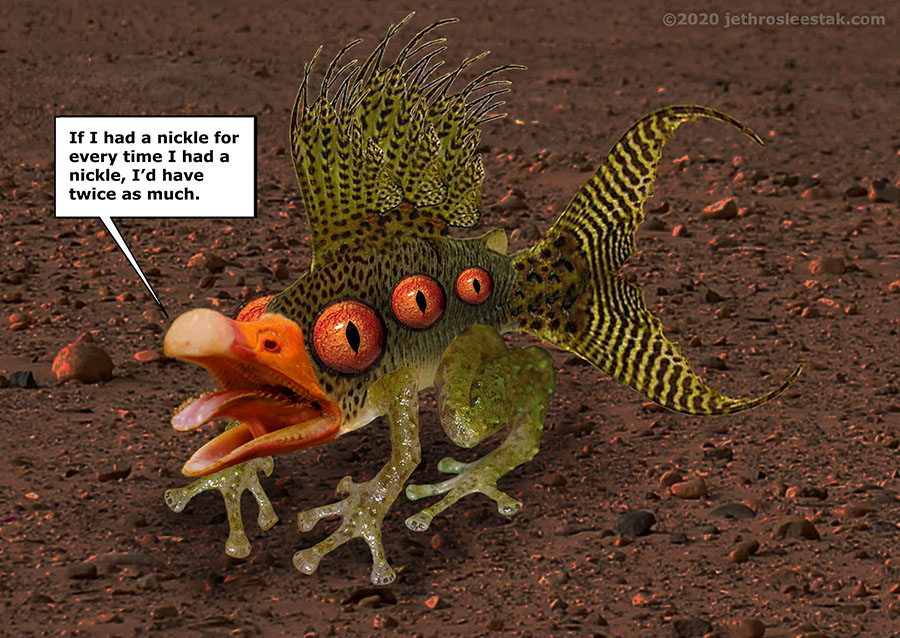 And they were nauseously repetitive like fever dreams: