Artist Terry Broderick's latest mosaic is titled "Red Light District / Amsterdam," and it is an interesting follow up to his Pittsburgh Cityscape mosaic, which is equally impressive. I feel like both mosaics could be part of a show called "Stalking Van Gogh in Mosaic."
I like the Amsterdam mosaic for several reasons: It's a good teaching example of perspective and vanishing point and creating a sense of depth. It's a very fine job of capturing the "temperature of light" and the look of things at night and how you can feel that it is night in the scene.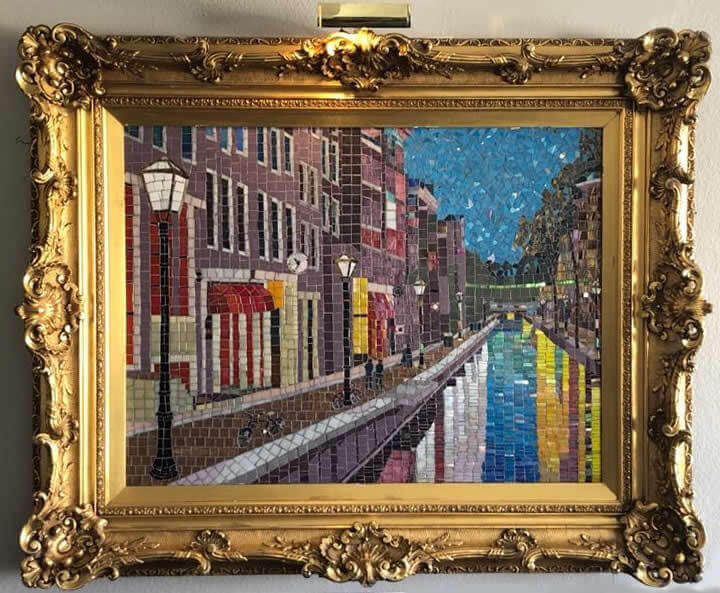 And it's a peaceful urban scene. Recently I have been drawn to compositions that are street scenes and other public places with people walking around instead of natural landscapes, which have always been my preference. The Pandemic has made me realize how much we all take mingling in our public spaces for granted, even someone like me.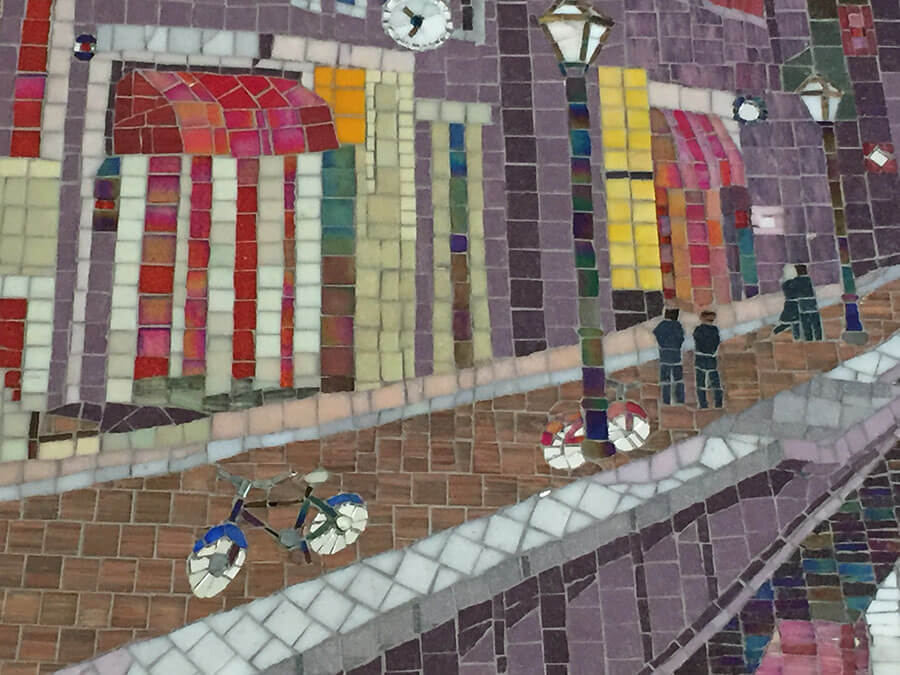 The Pandemic has also doubled my work load with the supply business, mainly dealing with shipping and supply-chain issues, and this has compromised my ability to consult on art projects and share good art, at least as much as normal.
I wanted to go ahead and share Terry's mosaic even though I don't have the time to write about it sufficiently right now. I hope you enjoy seeing it as much as I did.