Here is the first of a series of small mosaic icons I am making on thin concrete outdoor mosaic backers that resemble rough-edged flagstones but are significantly more crack-resistant.
I am not sure if this will be the only Biblical subject in the series.
The mosaic is ungrouted at this point, but I plan to use black grout.
This mosaic was a first attempt at making use of the swirled crazing of stained glass, but the effort was half-hearted, and only the flames were done this way.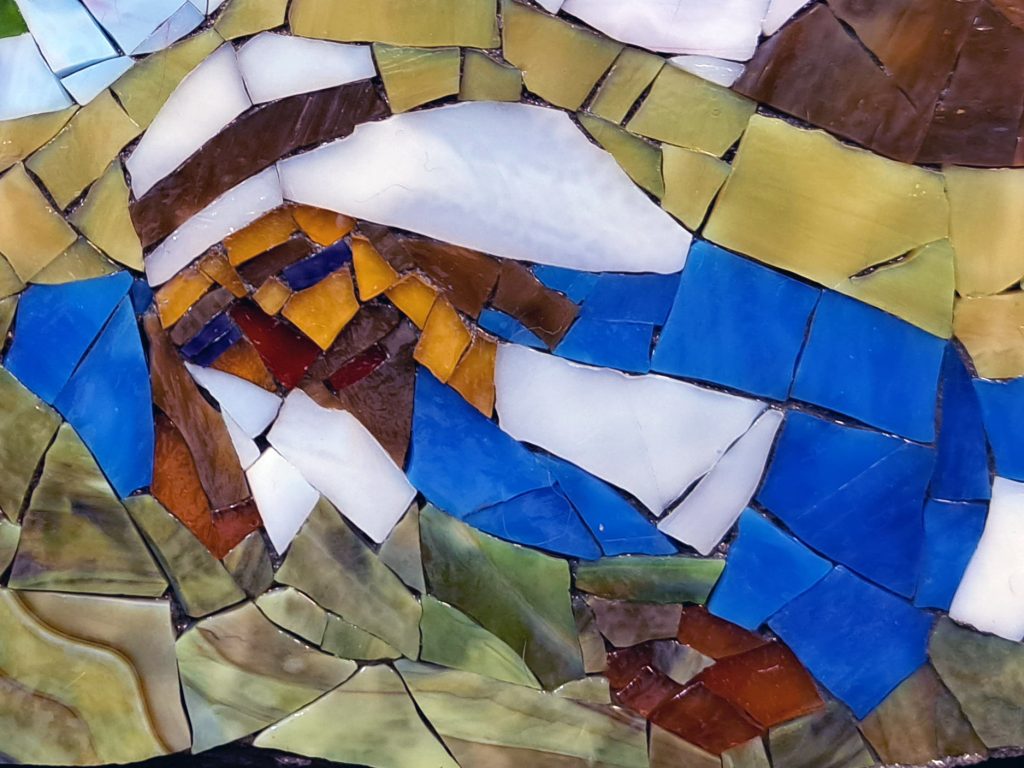 In retrospect, I think I could have done a better job rendering the flames using small pieces of yellow, red, and orange instead of trying to harness color patterns in the uncut glass.