Georgia Art Teacher Connie Wells has been working with her students on a memorial cross project:
Highland Christian Academy in Valdosta, GA  wanted to remember one of our 8th grade students, Maddie Pitts that recently passed away from cancer in a personal, honorable way. As we constructed a small garden area with a pink bench and beautiful flowers, the students will be making rows of mosaic tiles to place on the centerpiece cross as a personal tribute to her memory. Maddie's siblings, will also place a personal row of tiles to add to the memorial.

We are so grateful to my daughter Katie at Mosaic Art Supply in Atlanta for their gracious donations of beautiful tiles for the students to compose their personal contribution. We are grateful to Home Depot for the grout and building base for the cross.
The cross stands 6′ by 4′, with its backer material mechanically fastened to the wall. Each line of tile is created by students.

The lines are mounted on strips of contact paper or tape and then transferred to the cross.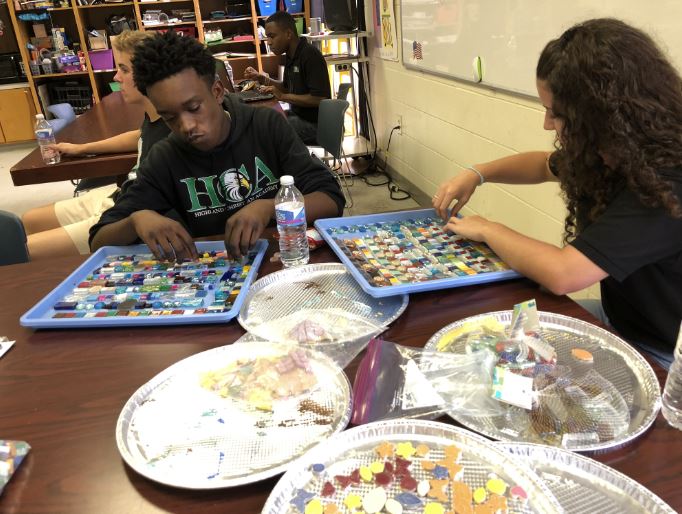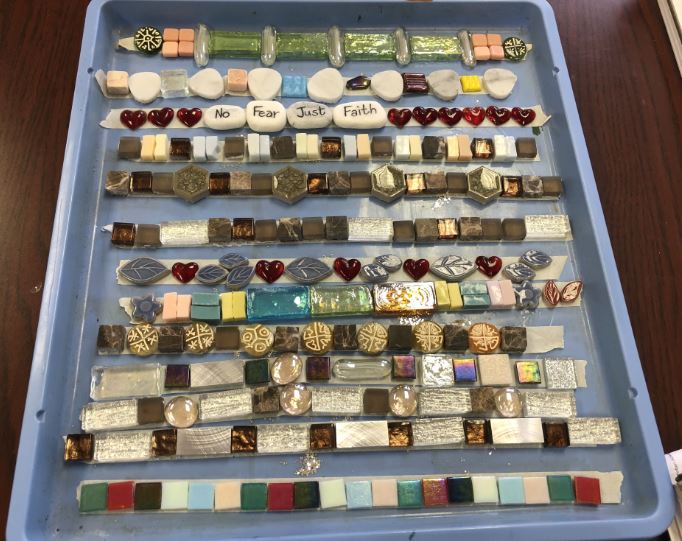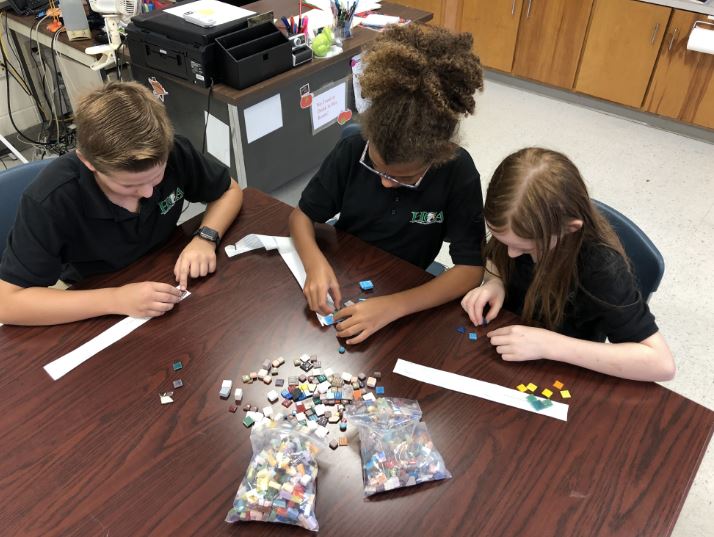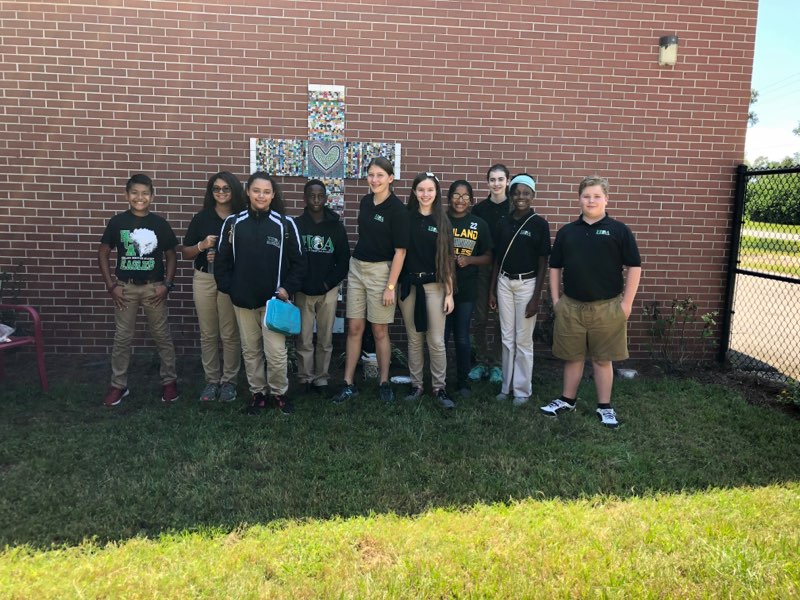 Connie wrote the following about Maddie and the memorial project: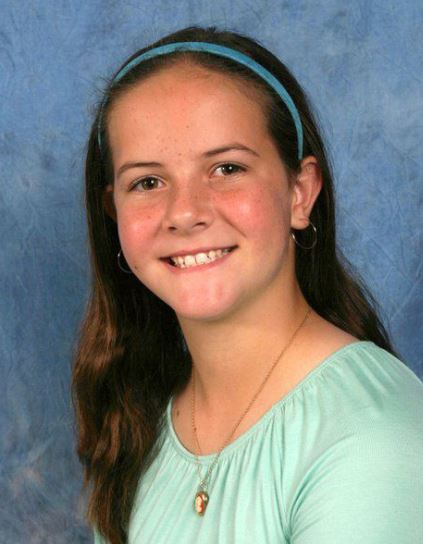 Maddie Pitts was a creative soul that just recently lost her battle with cancer at the age of 13. She loved art and all that was beautiful. Her favorite colors were pink and teal and she inspired both young and old to embrace life and the Lord that she loved.
Her favorite scripture was Isaiah 41:10:

"So do not fear,for I am with you;
do not be dismayed, for I am your God.
I will strengthen you and help you;
I will uphold you with my righteous right hand." 
She quoted that credo in all that she said: "No fear, just faith!"
Our students loved her and felt as if she was part of our family. They expressed a desire to make a garden to remember her and to honor her life!
The Key club started a garden a year ago and Maddie was excited about the idea that something could bring beauty that would last maybe longer than her life!
We decided at the beginning of this school year that we would move the garden to a spot that would be seen more and had better soil and access to water.
A pink bench was donated and plants were put around the edges to grow and bloom. We are installing a mosaic cross in center of the back brick wall that includes mosaic art tiles placed there by every student.
This is a school-wide art project to bring honor to Maddie and remind us all of how much we loved her and how much she loved us.
Thanks to your tiles, our students continue to make one inch lines on contact paper strips to be transferred on to the cross. Dan Wells constructed the cross out of weatherproof board to mount the mosaic tiles on. Cannot wait to get the students to assemble the lines.
Thanks again, Connie