Samir İmamverdiyev is the son of the accomplished Azerbaijan mosaicist Musa İmamverdiyev, and he is currently in Iceland and looking for opportunities.
I get the impression that Samir would consider opportunities anywhere in North America or the E.U., particularly in Iceland.
Samir's mosaics are impressive architectural murals. His subjects are portraits of medieval poets of Azerbaijan and Persia and illustrations from the poems of Nizami Ganjavi and Omar Khayyam.
I believe most of the mosaics shown were installed on the exterior of a library, university building, or cultural arts center. It's hard for me to be sure which it is because of my language limitations, but I very much want to help promote an artist associated with learning and culture.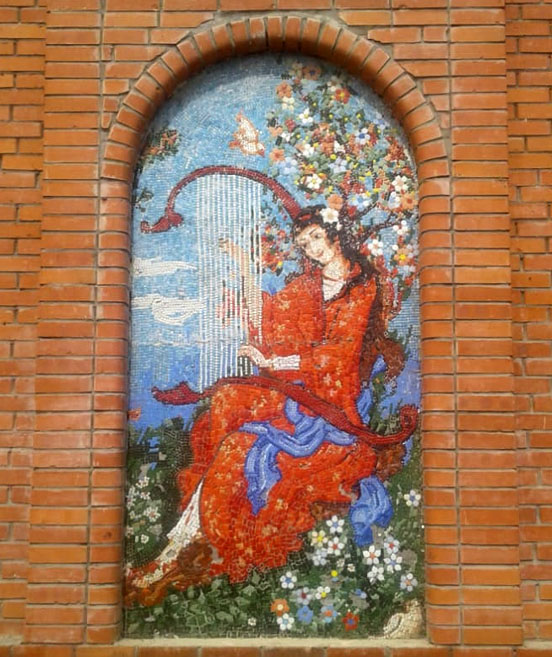 Mahsati Ganjavi
One of the poets Samir celebrates in his work is Mahsati Ganjavi, the 12th-century female poet born in Ganje, Azerbaijan. Mahsati's poems called out the hypocrisy and prejudice of the patriarchy and dogmatic religion and would have been considered progressive anywhere but especially in her time and place.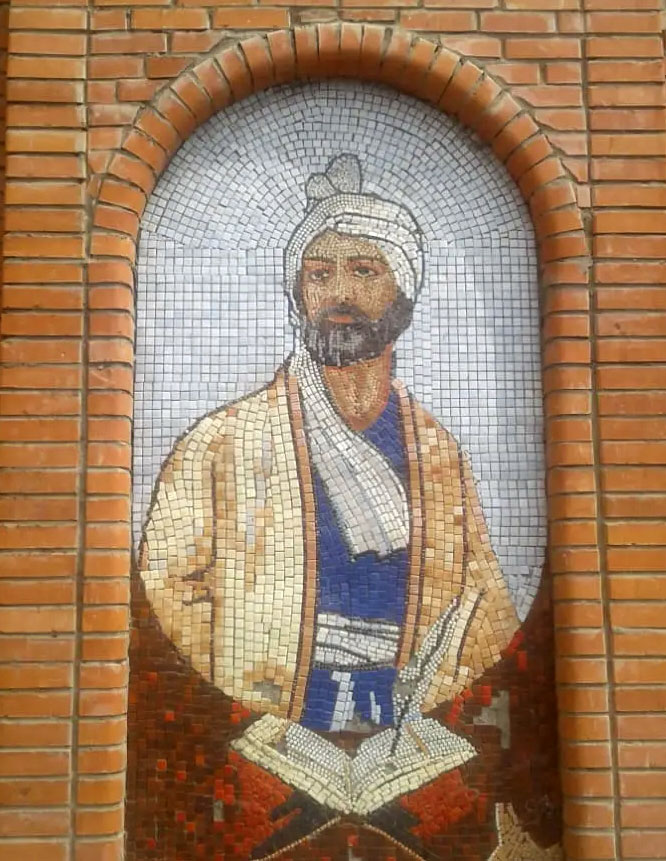 Abul-Qâsem Ferdowsi Tusi
Abul-Qâsem Ferdowsi Tusi was Persia's greatest epic poet.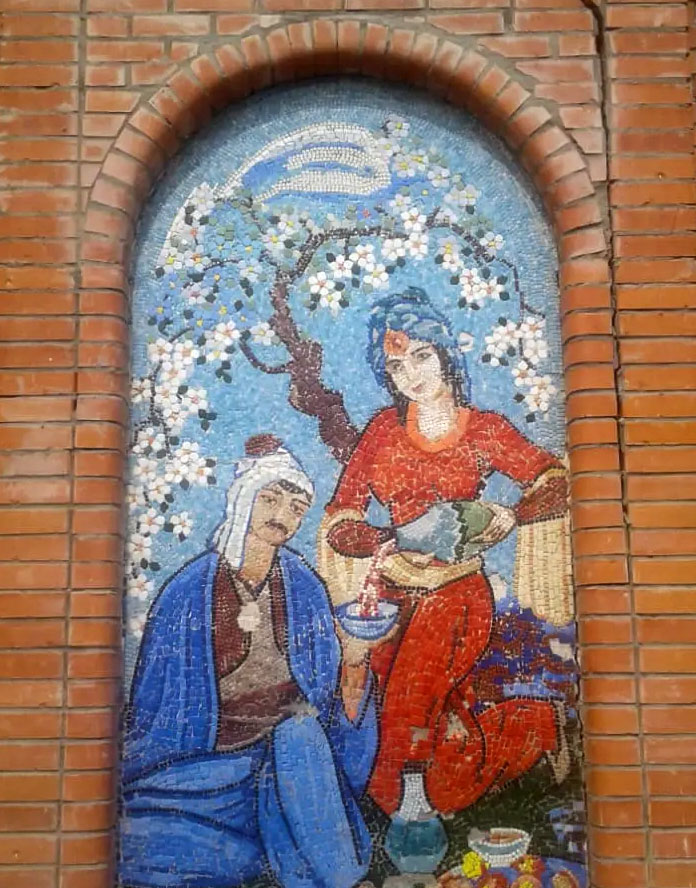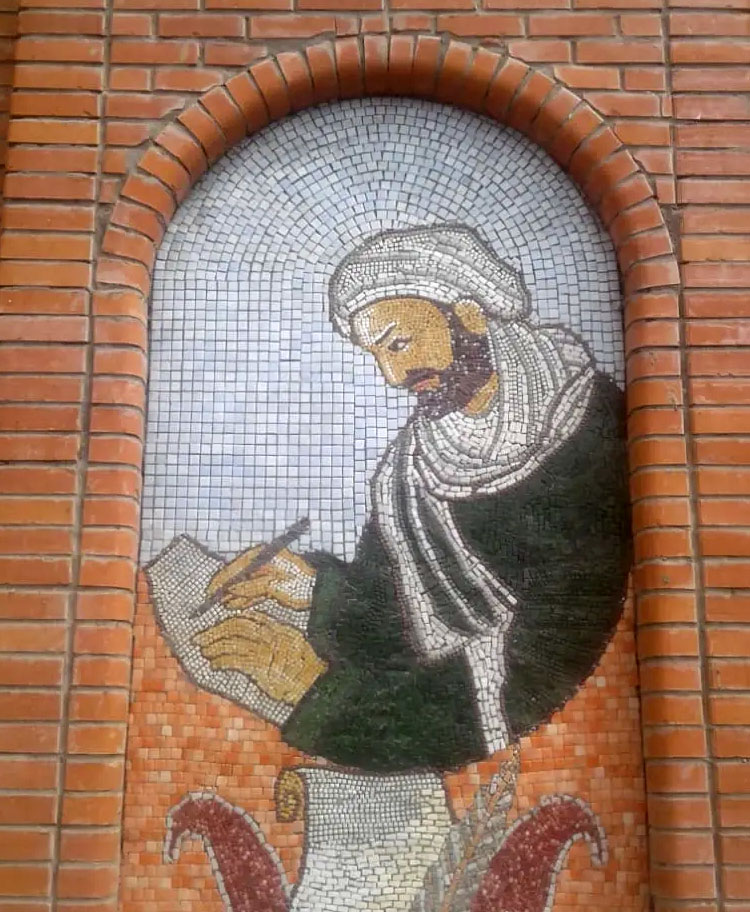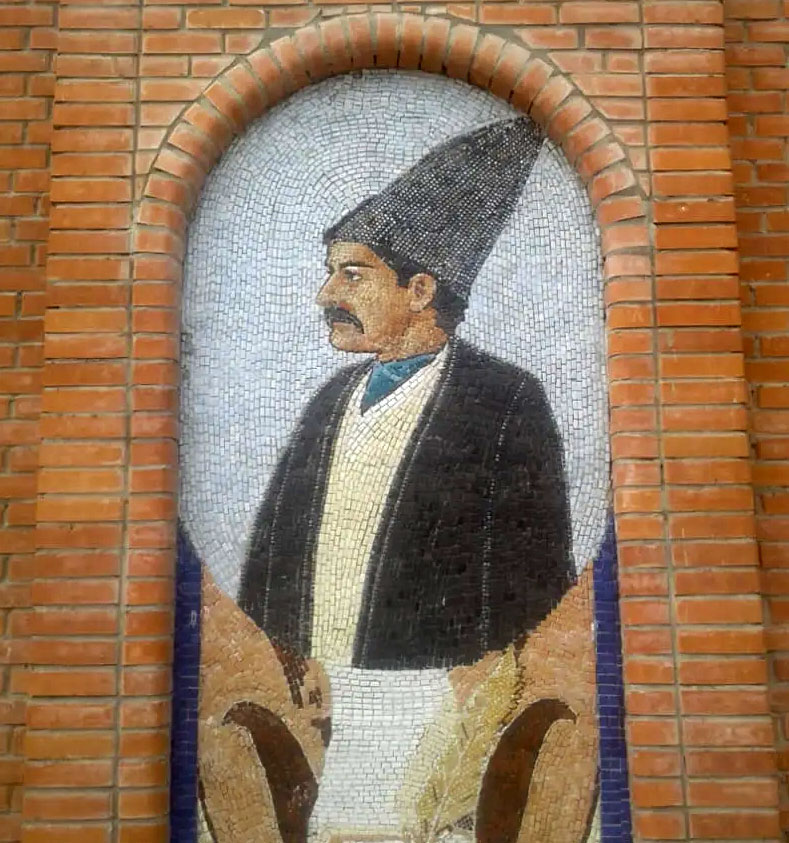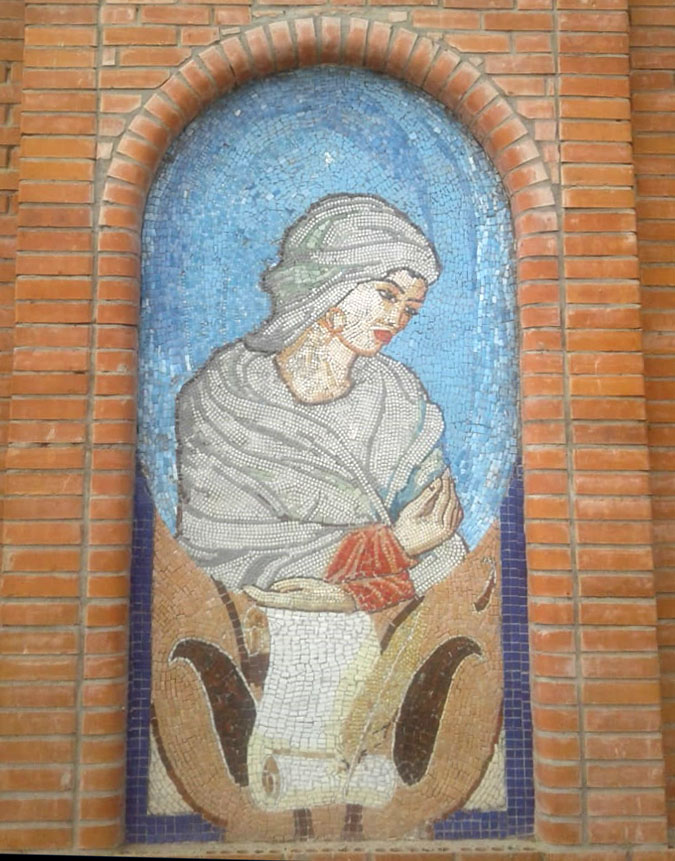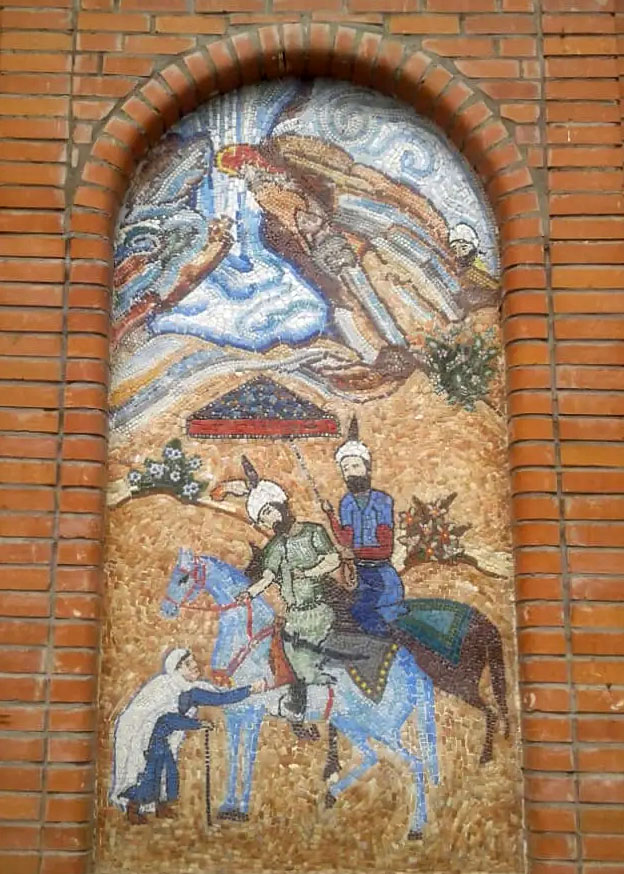 LARGE Mosaic Murals
Samir sent me a video of his late father being interviewed by Azerbaijan television, and the video shows many architectural mosaics made by him, including some VERY large and detailed murals.
Mosaics In Progress