I made a mosaic bouquet coaster using our Broken Millefiori and Morjo 12mm Recycled Glass Tile. I used clear contact paper to lay out my design so that I could improvise without a pattern and make revisions as desired BEFORE glue is involved.
I wrapped the contact paper around the backer temporarily so that the design I laid out would be the exact same size as the backer.
I could have just traced the outline of the coaster on a piece of paper and taped the contact paper over the square outline.
Either way, the sticky side of the clear contact paper has to be showing because that is what is going to provide the little bit of stickiness required to keep the tiles from sliding around.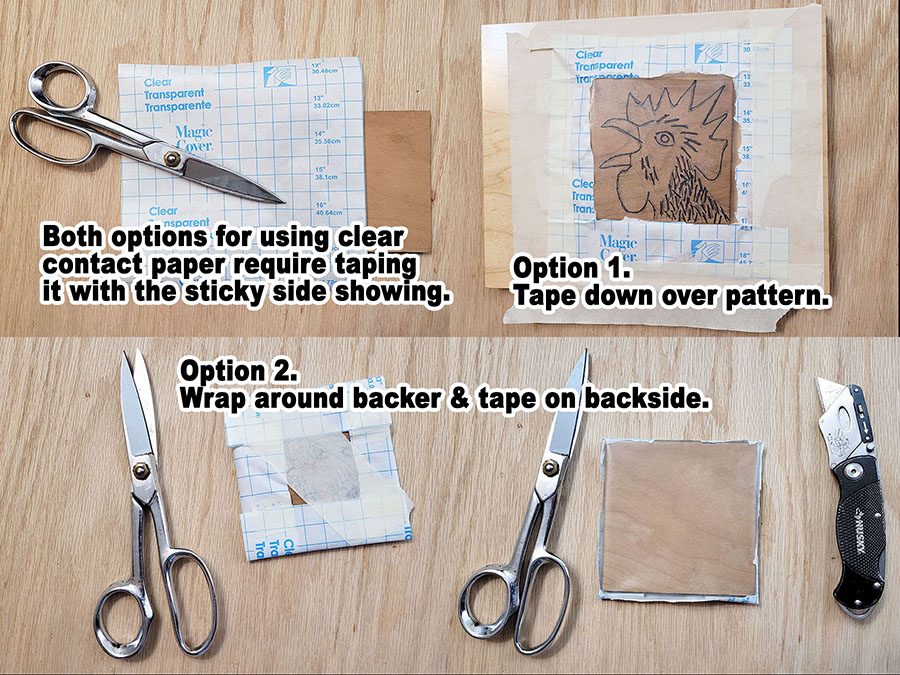 Design Without Glue
In the photograph below, the mosaic design is improvised on the sticky surface of contact paper.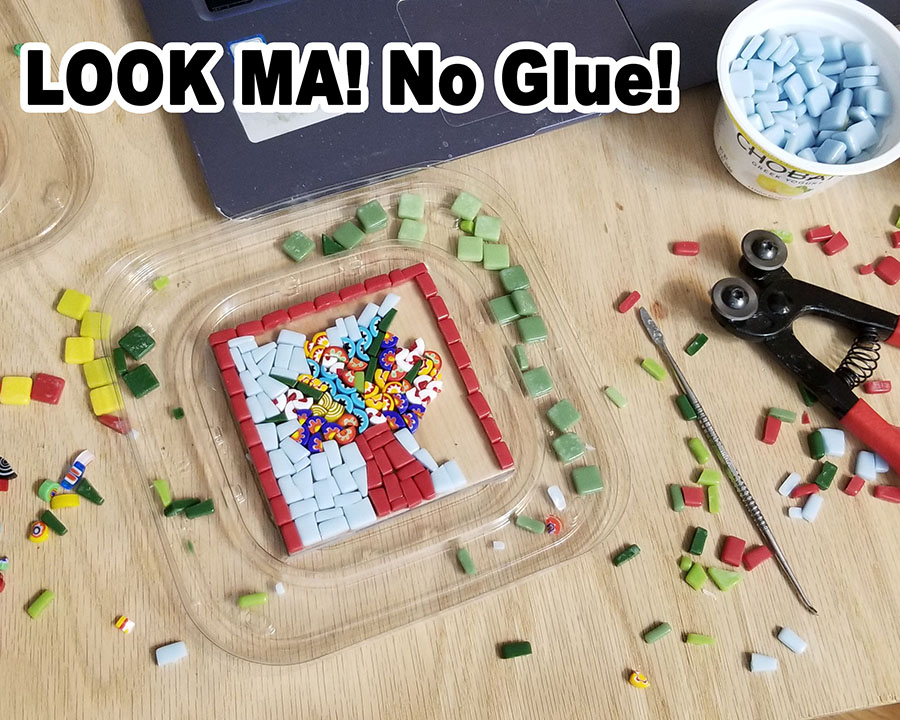 Mosaic Mounting Tape
Mosaic Mounting Tape is clear and sticky like clear contact paper, but the adhesive is MUCH stronger (although still temporary/removable).
Once the design was completely laid out, Mosaic Mounting Tape was pressed onto the face of the mosaic and rubbed to ensure it is securely stuck to the tape.
Then the mosaic is lifted off the clear contact paper.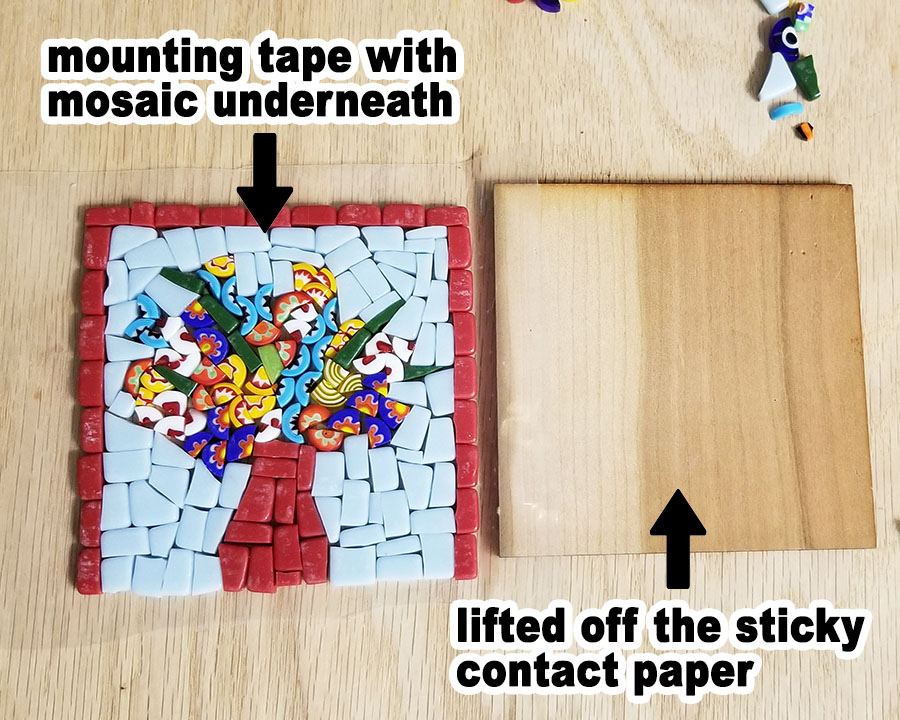 After the mosaic is lifted off the contact paper and pattern, the contact paper can be removed and reused (possibly) or discarded if tackiness is degraded.
Since I used the coaster itself as a blank "pattern" (to get the size right), I removed the contact paper and discarded it, and then applied glue to the backer.
Apply Glue To Backer
Spread mosaic glue evenly onto the backer. Use a high-quality white PVA adhesive, such as the Weldbond we sell.
Make sure to follow the coaster's instructions to avoid warping the backer with too much glue. It helps to seal the coaster with a minimal amount to glue a day or two before mosaicing.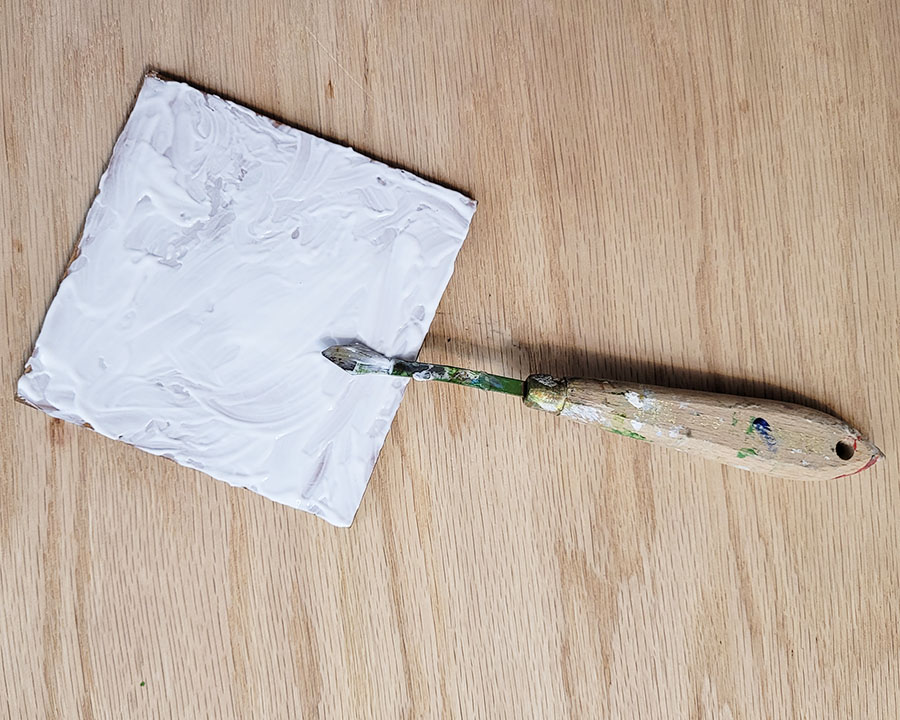 Press Mosaic Into Adhesive
I prefer to turn the mosaic face down so that the backs of the tiles are showing, and then press the glue-covered backer down onto the mosaic.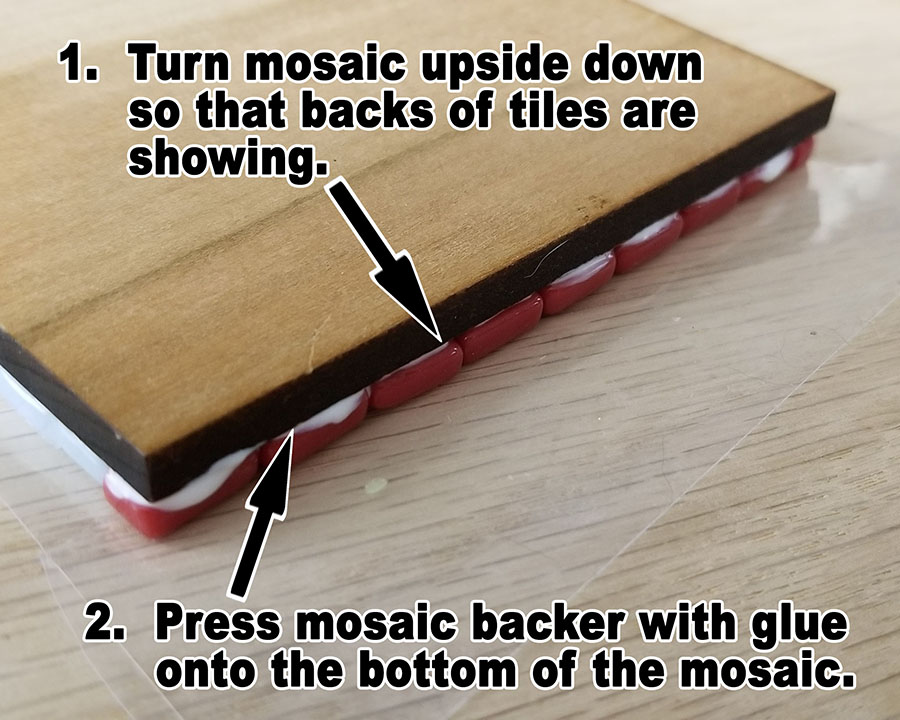 Prevent Warping During Drying
Applying a weight to the back of the mosaic as the glue dries can prevent warping, but the wood needs to be exposed to speed drying. I put a tile at each corner and place a couple of hardback books on top of that.