This article explains how to use a charcoal pencil (or graphite pencil) to color the back side of a paper pattern and then trace over the pattern firmly to transfer it to a plywood mosaic backer board.
I have written a separate article explaining why tracing borrowed images is better than drawing for making patterns for small mosaics -even when the purpose is to create original artwork.
If your backer is much larger than your pattern, you can enlarge the pattern by transferring it to the backer using the grid method of pattern transfer instead of the method I explain here.
Example Using 6×6 Inch Backer
In this example, I use the 6×6-Inch Plywood Mosaic Backer Board we sell at our online store and a detail cropped from Franz Marc's fauvist painting "The Large Red Horses."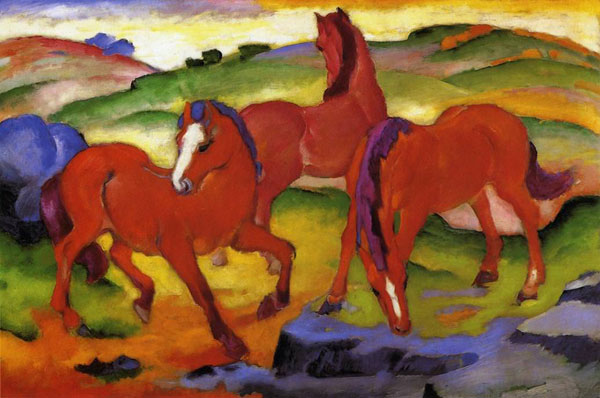 Step 1. Find And Make Your Pattern
I used Photoshop to crop and size the image and convert it to a black and white, but you can also use photocopies from books and your own drawings as starting points. Read more about this process in my article How To Make Mosaic Patterns Without Drawing.
Note that the image was sized so that it was 6×6 inches and printed out on regular printer paper.
The Purpose Of The Pattern
For small mosaic icons and tabletops, you can work directly on the surface. Simply draw or transfer your pattern onto the backer. This pattern should look something like the black line drawing from a coloring book, just a map showing the outlines of different colored areas, possibly subdivided to show shading. (Shading and variation in these different color regions can be worked out when you start placing the tile, and so your pattern can be as simple as a cartoon outline.)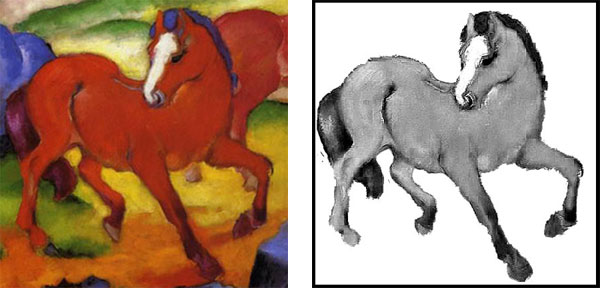 Step 2. Fold The Pattern Around The Backer Board
Fold the paper pattern around the backer board so that the image of your figure is centered on the board. Having a border drawn the same size as the backer board helps you line it up.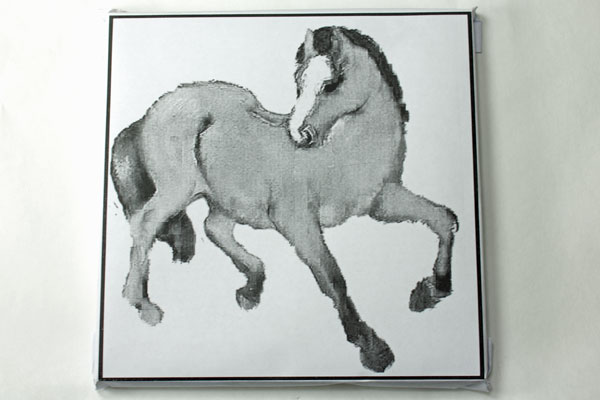 Step 3. Unfold The Pattern And Remove Board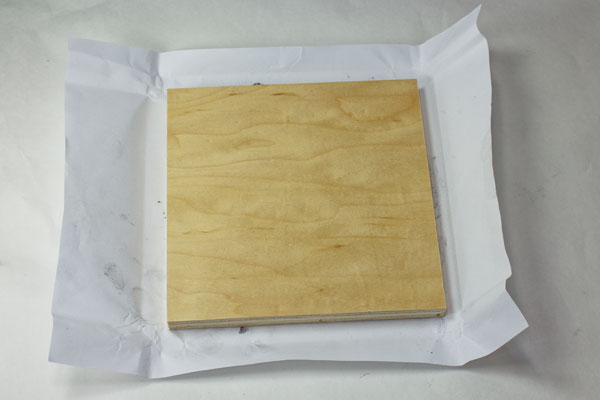 Step 4. Rub Outlines Of Pattern With Charcoal Or Pencil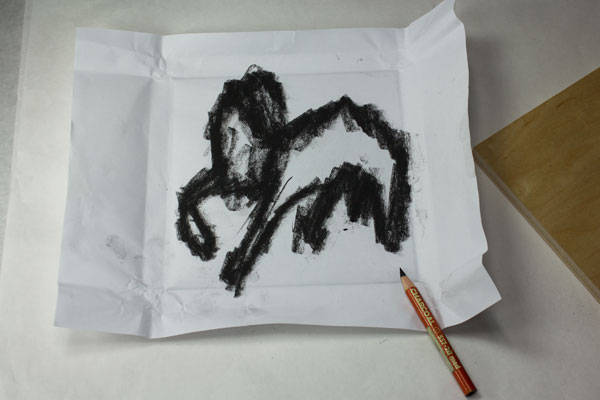 *** FOR MOSAIC PATTERNS THAT SHOW EVERY TILE AND HAVE LOTS OF LINES, YOU MAY FIND IT EASIER TO USE CARBON PAPER INSTEAD OF RUBBING THE BACK OF THE PATTERN WITH CHARCOAL. ***
Step 5. Refold The Pattern Around The Board And Tape
Step 6. Trace The Pattern Firmly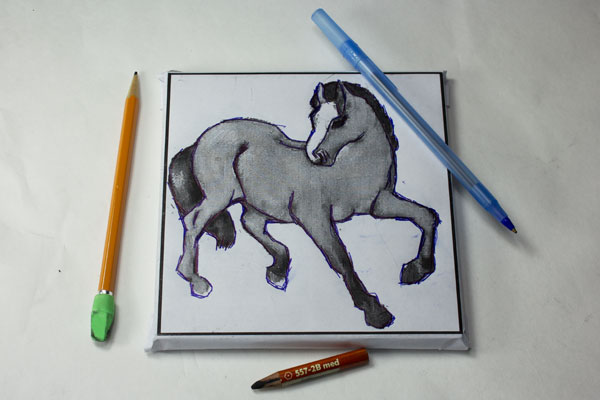 Step 7. Remove The Paper And Fill In Missing Lines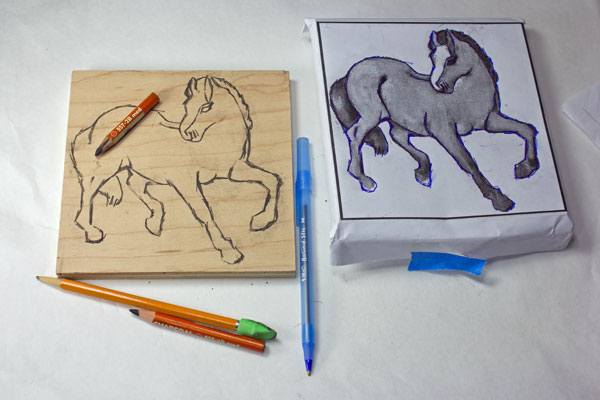 Step 8. Make The Lines Permanent With A Marker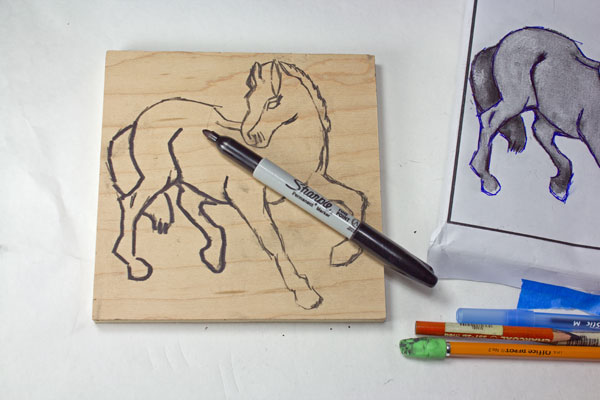 Ready For Indoor Use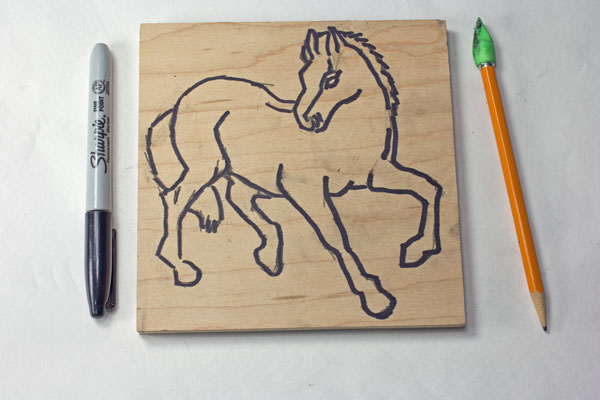 Variations On This Method
There are a couple of parts of this method that could have been done through alternative means:
Instead of folding the paper pattern around the backer, it could have been cut to the size of the backer and taped on that way.
Instead for rubbing charcoal or graphite pencil on the back of the pattern, carbon tracing paper could have been used.