Artist Lisa Sunshine's stained-glass mosaics are tiny 4-inch iconic images intended for use in an illustrated alphabet series.
I'm not sure whether these images are Sunshine's own compositions or if she is using an existing illustrated series as a model, but either way the mosaics are virtuoso stuff.
Sunshine's mosaics are "impressionistic paintings" rendered in stained glass, they are miniatures, and they make the rest of us look like amateurs.
TIP: Most people wouldn't enjoy working in this small size and would prefer a 10″ or 12″ backer, especially if the mosaic contains multiple figures.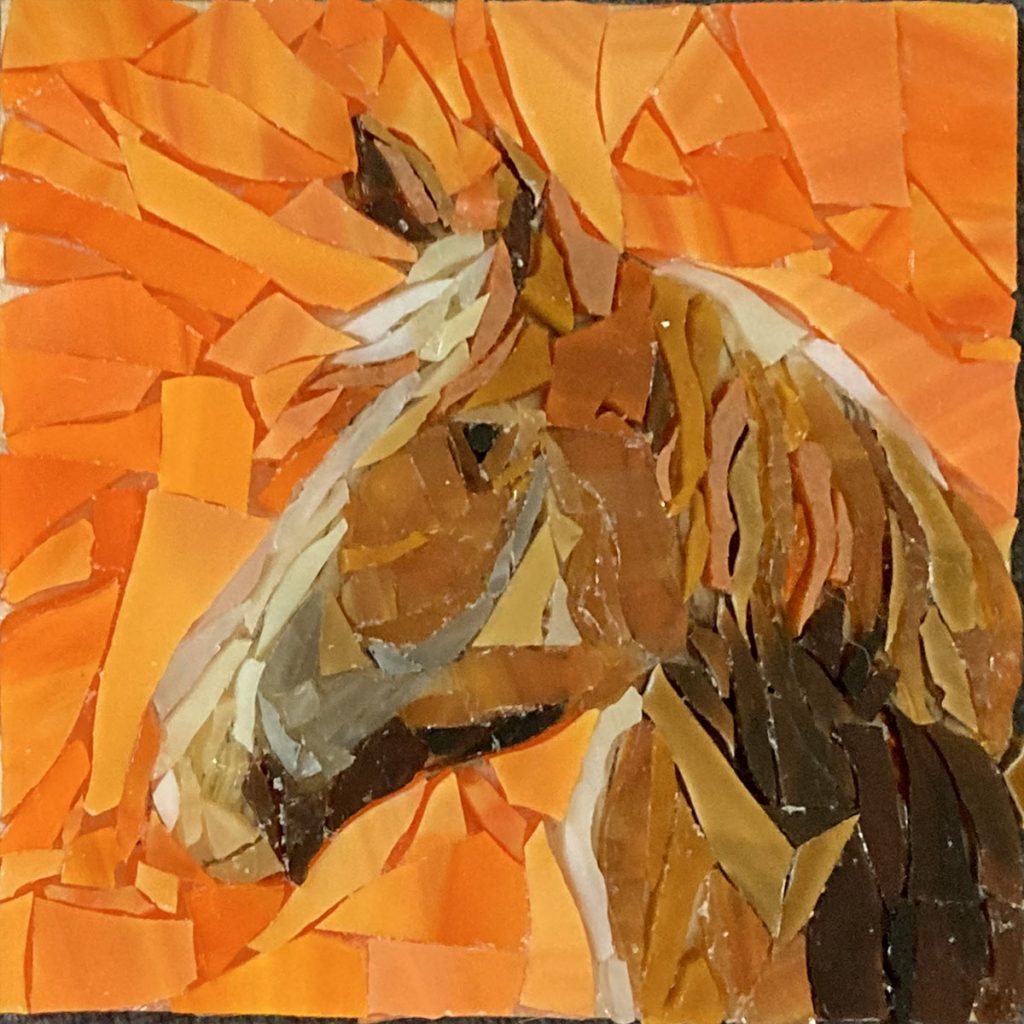 Impressionistic Paintings
Sunshine has an eye for imperfectly-cut pieces of glass that are perfect visually, in the same way an imperfect impressionistic brush stroke is perfect.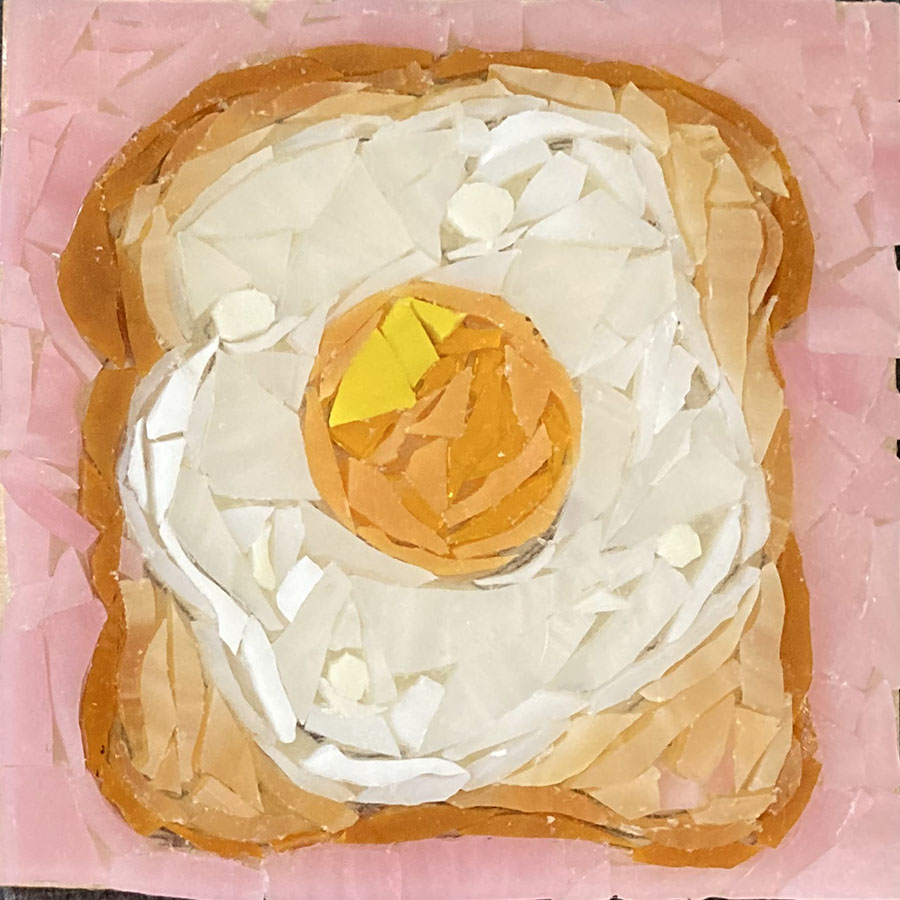 Perfect in image. Imperfect in fit.
Look at her mosaics as thumbnails and observe their visual perfection, then zoom in and see the imperfect fit.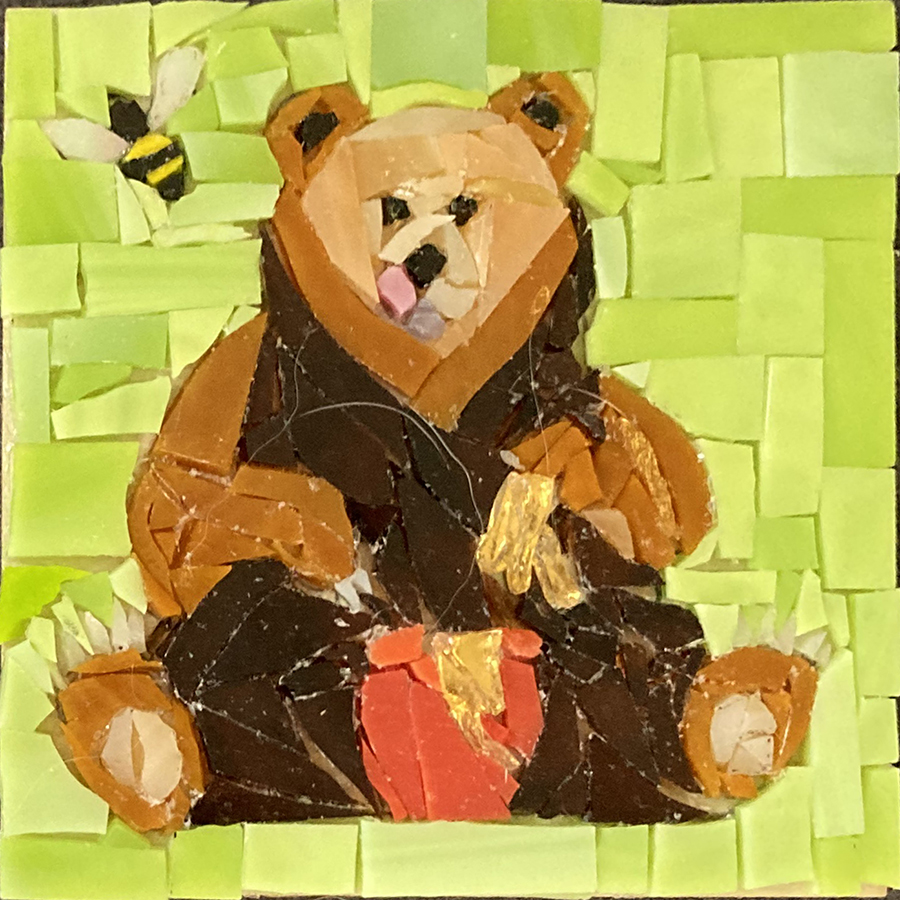 Sunshine is not being sloppy.
With this "looseness of fit," Sunshine is allowing herself to focus how a piece contributes visual rather than how well it fits physically like a puzzle piece.
She is also creating a grout gap by imperfection of fit.
Notice how there isn't any place where the gap is excessively wide. You have to limit how much error you tolerate for this approach to produce good results, and Sunshine's mosaic are fairly tight.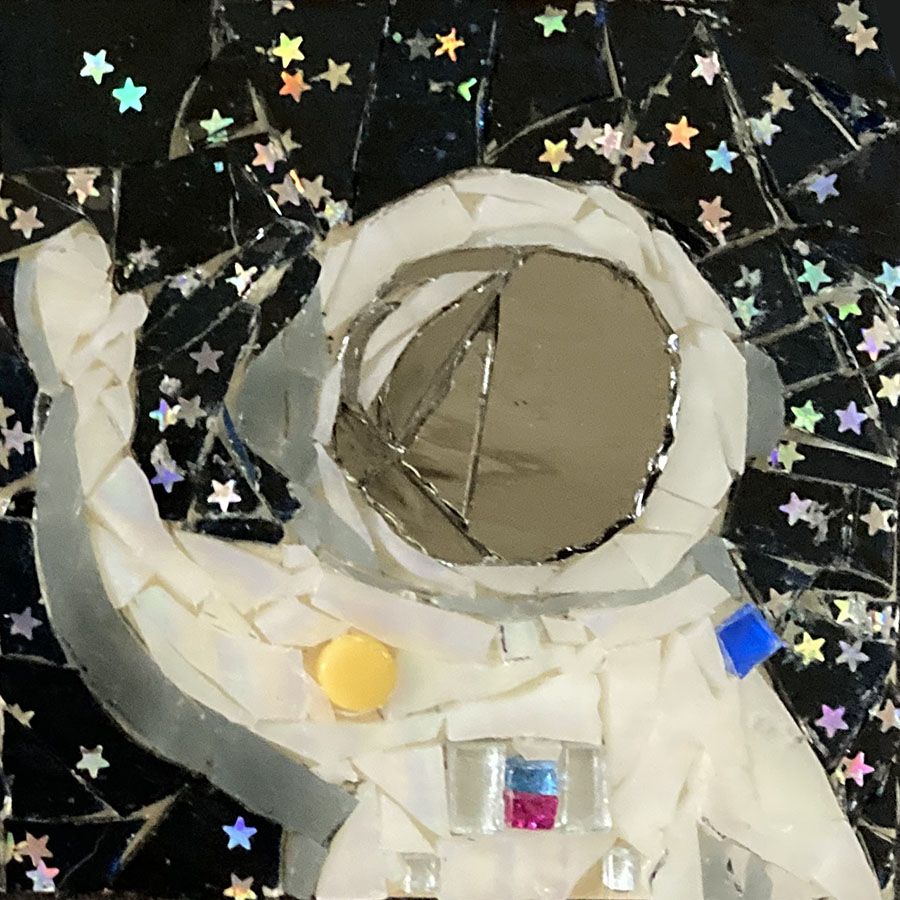 Before You Grout
What if you look at your mosaic and see a few places where the grout gap is incidentally larger than what you would prefer?
That makes the right choice of grout color critical, but not even the best choice of grout color can fix things when one or two odd places are simply too wide.
As a general rule, backfilling with small tiles looks odd and is not recommended. Usually you have to pry up one or two tiles and then retile that spot to fix the problem in a way that doesn't look distracting.
The following mosaic is a great example of working loosely with fit yet keeping within limits: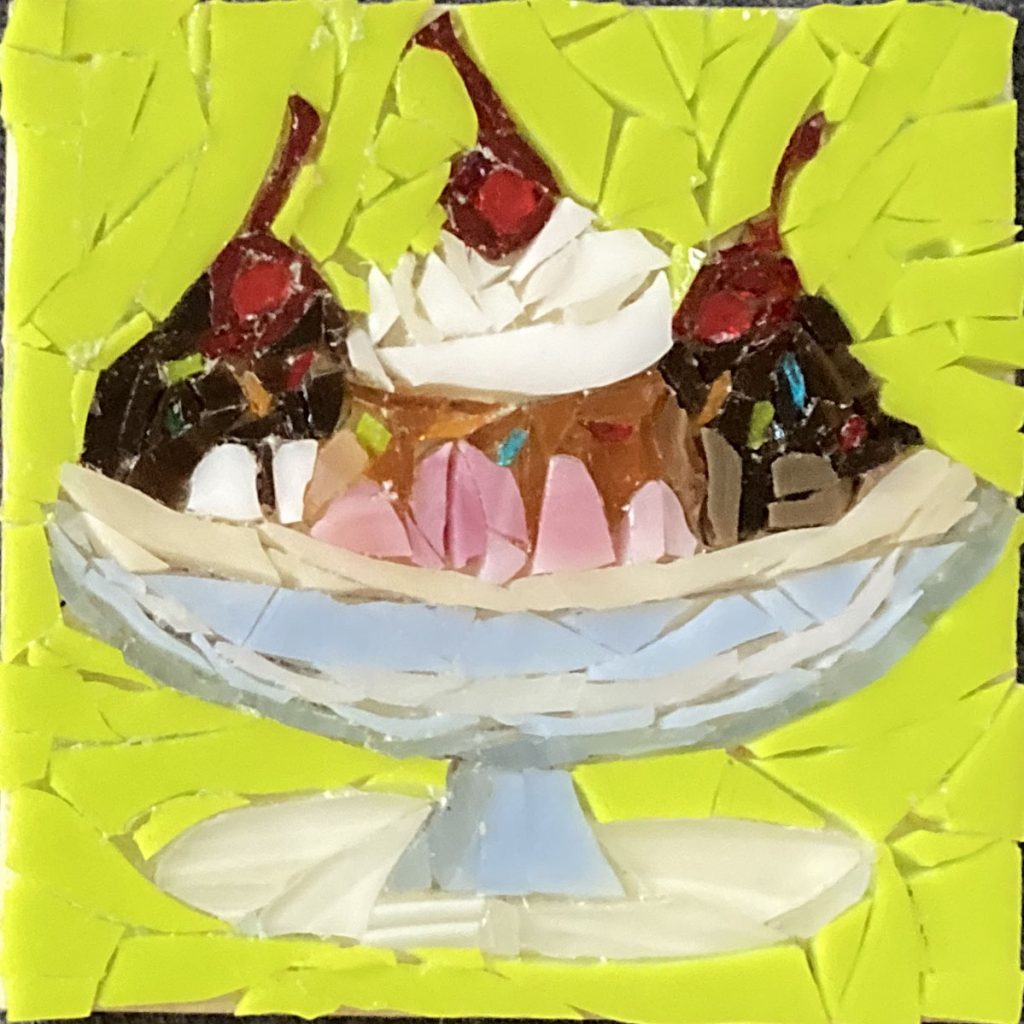 TIP: To pry up a tile, you should pre-soak it. Moisten the gaps around the tile with wet cotton swab. Try to contain the water to around the tile. Cover the mosaic with plastic to prevent evaporation. Check every quarter hour and reapply. Within an hour you should be able to get the tile up with a dental pick or screwdriver. Wear safety glasses when prying glass. Always be prepared for breakage and shards, but it is possible to pry up glass without breaking if you are careful.
The following mosaic has some unfinished places in the base of the gumball machine and a few places in the background.
These large gaps in the machine and background will be more conspicuous following grouting, and so you have to address them before grouting.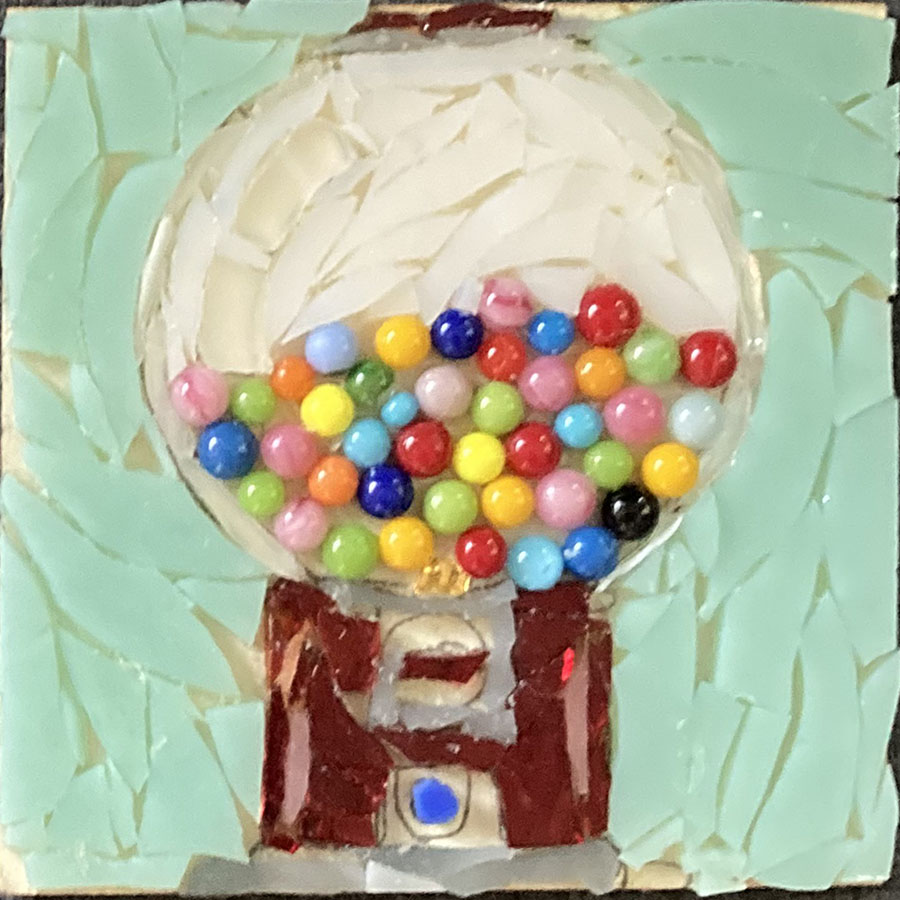 The Series
The following are some of the mosaic letter plaques and mosaic icon plaques that Sunshine has completed so far.