One of the things I always notice in cities like New York or San Francisco are the older buildings that still have entrance ways and bathrooms with mosaics made from whole porcelain tile. These mosaics are very simple in design, sometimes merely a border around plain tile, or maybe a simple repeating geometric pattern. If there are objects or figures, they are simple stylized abstract motifs almost like those seen in Persian carpets.
Rebecca Stoops recently emailed us some photos of her bathroom mosaic project, and the design could be described as a re-imaging of those classic geometric designs, only executed in intense colors of vitreous glass tile instead of porcelain.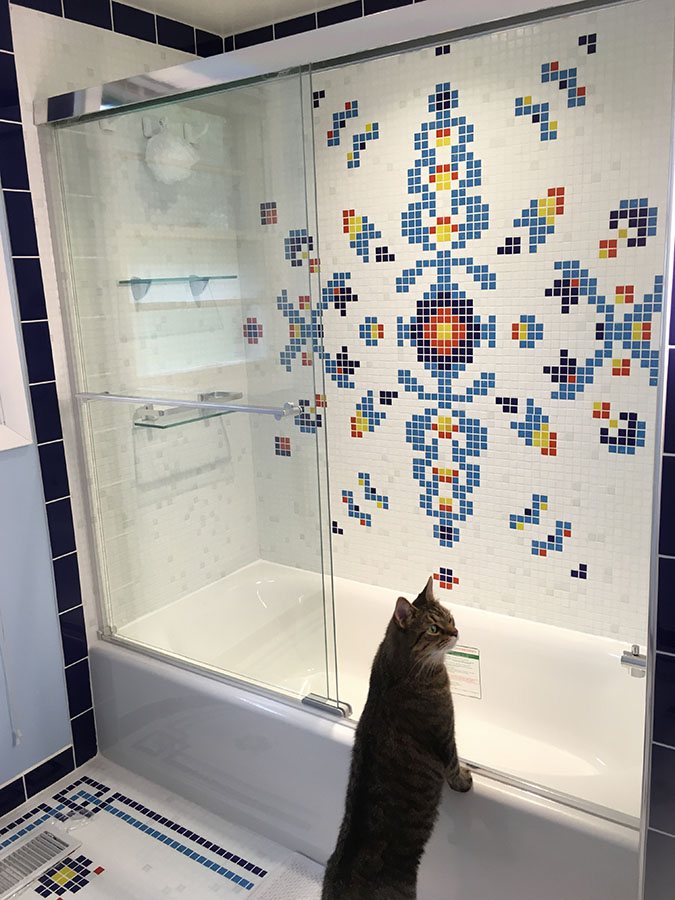 Glass Tile For Floors?
While hard porcelain might be required for commercial floors, a home bathroom can easily be floored with glass mosaic tile.
Yes, if someone drops a full metal can of shaving cream, and the bottom of the can lands at an angle on the glass tile, it might crack, but you can see bathrooms with vitreous glass tile floors that have survived undamaged for decades, and recycled sintered glass tile is tougher and more fracture resistant than vitreous.
Using glass tile has one important advantage over using porcelain: There are more colors available, including more intense colors not seen in most porcelain product lines.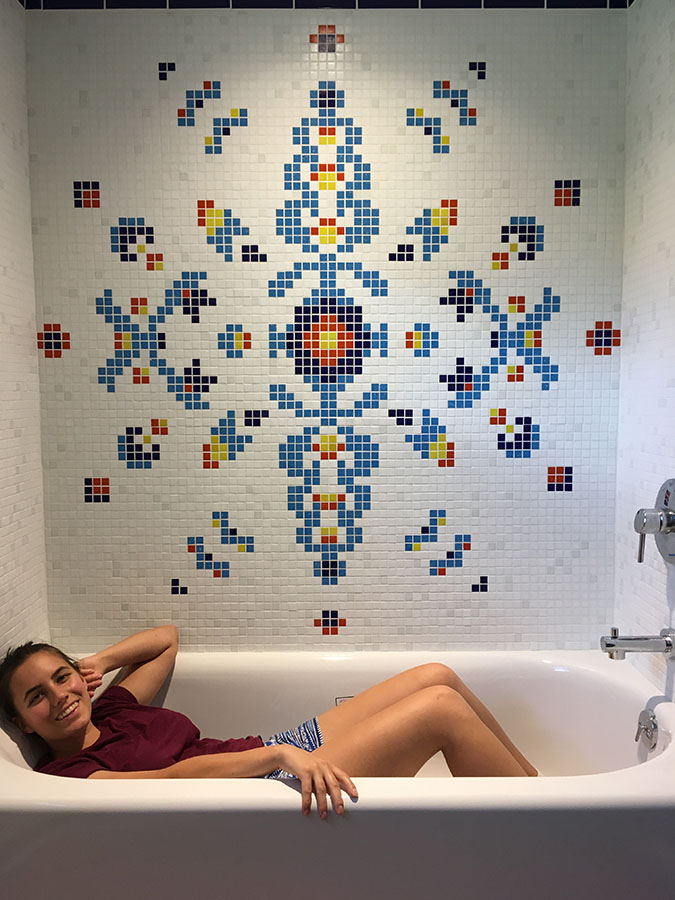 Installation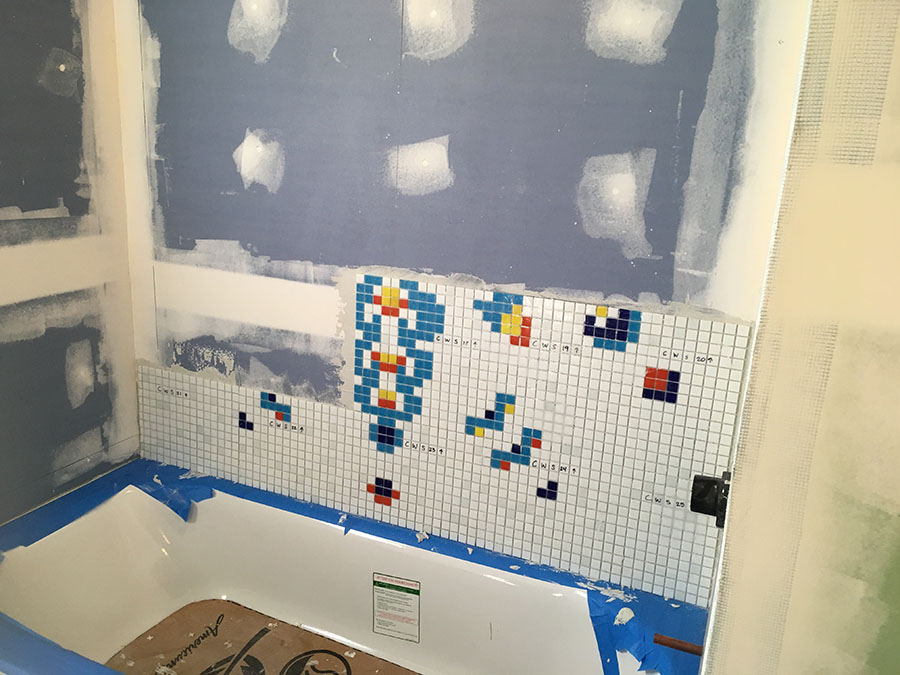 Rebecca installed her shower mosaic directly on the sheetrock (drywall) using thinset mortar to mount the sheets of tile.  The reference numbers on the sheets are essential for keeping track of what you are doing during the installation and for keeping the sheets oriented correctly.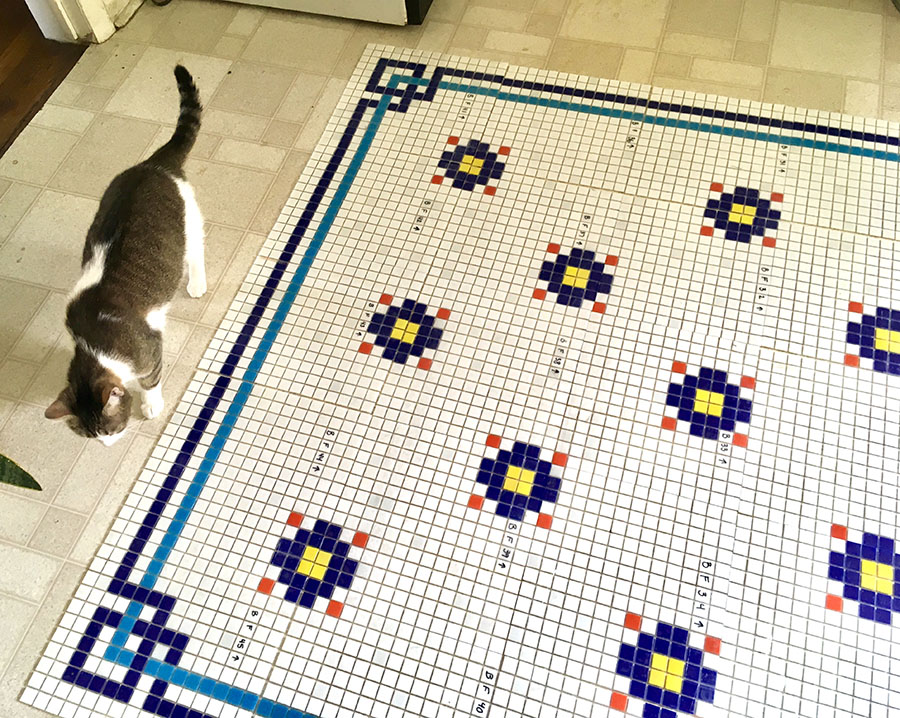 Rebecca laid up the mosaic in advance of the installation by arranging tile in a mounting grid and then picking it up with mosaic mounting tape. The clear tape is simply pressed onto the faces of the tile, which is then lifted out of the grid as a sheet.