We now sell 24kt gold mosaic glass, and it really is gold and not the brass alloy imitation products that some competitors are rather shamefully selling as gold. We also sell the imitation gold brass foil glass. but we have it correctly labeled and appropriately priced.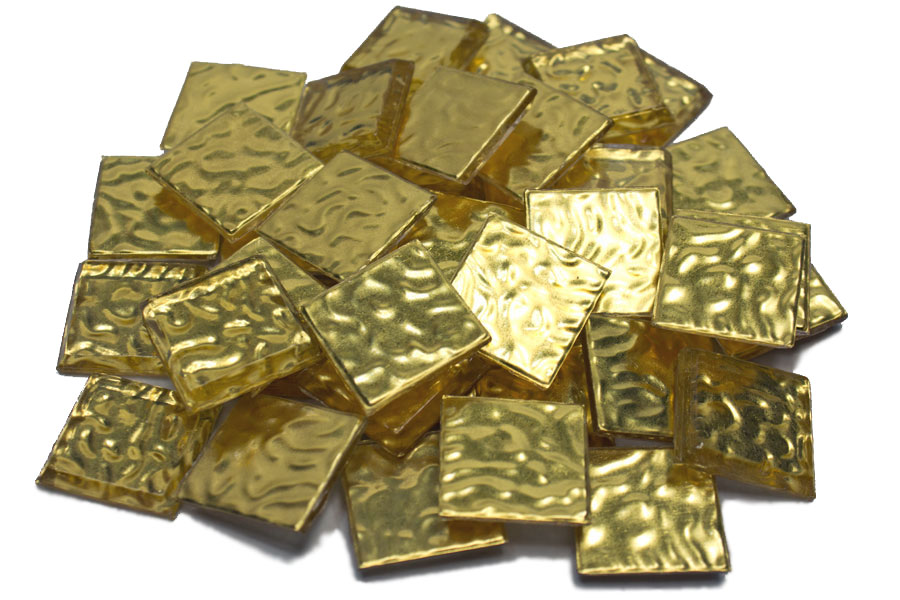 The real 24 kt gold glass is molded tiles and have the bevels on the sides like vitreous glass tile, while the imitation brass foil tiles are hand cut and have flat sides. The real gold mosaic is superior to most of what I see on the market because the our gold leaf is fused into the FACES of the glass instead of being laminated on the bottom of a piece of glass. Our gold is inside the glass, but is close to the top surface and makes the tiles look AMAZING!
Mini 3/8-Inch Gold Mosaic
We also have these in the 3/8-inch MINI size. They look like little jewels, maybe earrings missing their studs!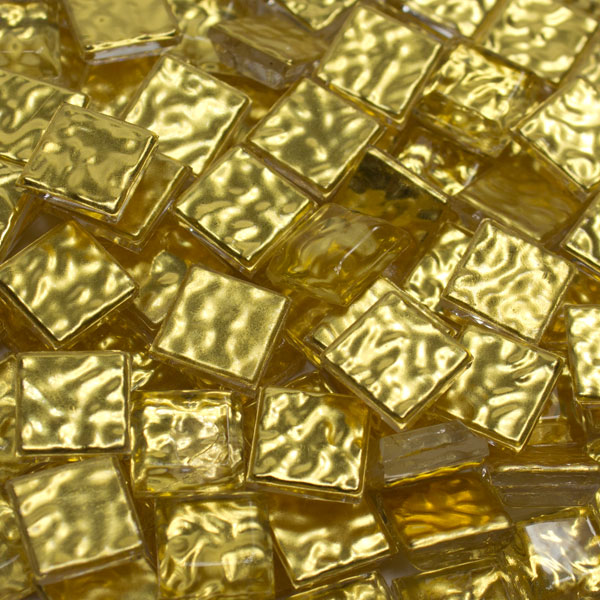 Smooth Gold Mosaic Available Too
We have smooth gold glass in addition to wavy tiles. and we have them in both 3/8-inch and 3/4-inch sizes.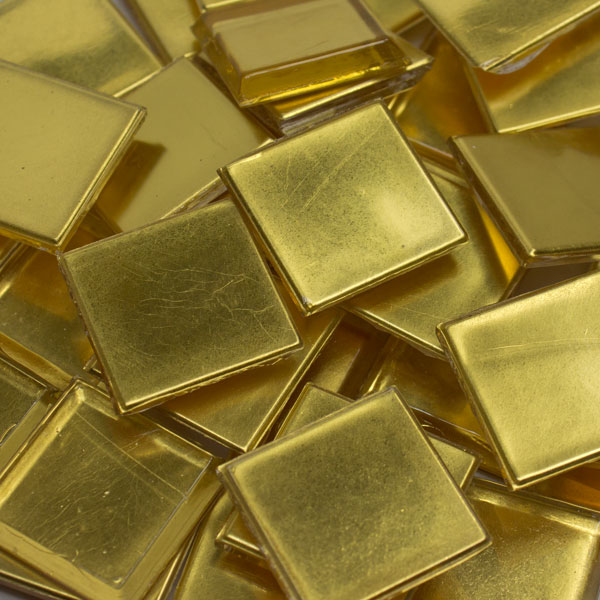 An Economical Alternative
We carry the Imitation Gold Mosaic Glass at competitive prices, but unlike some of our competitors, we sell them as what the really are and do not try to pass them off as counterfeits. They are a great material in their own right.