We recently received a shipment of mosaic glass cutters and the factory included some replacement springs in the crate.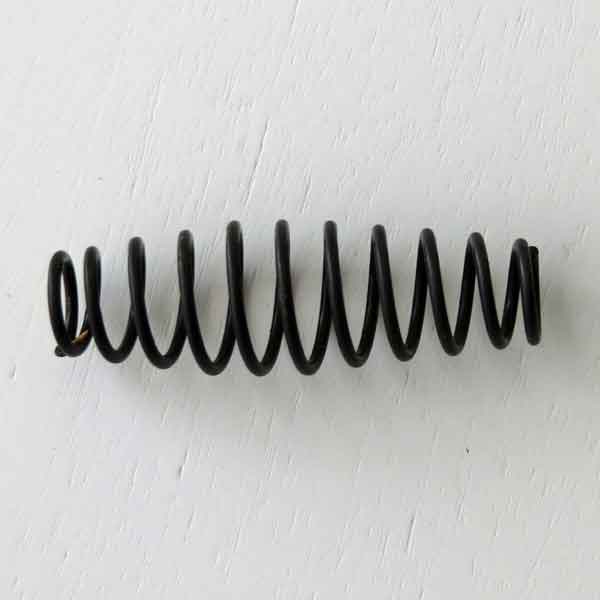 Fits All Brands?
I'm thinking that the springs fit most all brands of mosaic glass cutters, tile nippers and similar pliers that use this type of spring. In fact, they fit all of them we tried in the studio, which was a pile of various brands of cutters and nippers that we had acquired over a 20 year period, all of which had lost their springs almost immediately. You might need to enlarge or flatten the ends of the springs to get them on some brands, but I doubt it. I merely placed the springs on the knobs and squeezed the handles together, and they snapped right on.
An Alternative To Replacing Springs
I never understood why people complained about the springs coming off because it happened almost immediately with every nipper and cutter I ever bought, and you don't need to have too much dexterity to use a nipper or cutter without the spring.
Here is a video I made for how to use a mosaic glass cutter that was missing its spring: