For better glass mosaic images, tiny incidental gaps are the way to go. Just forget about grouting and fit the glass as tightly as possible.
Or better yet, cut the pieces less precisely and use the slight errors in shapes to form an incidental grout gap.
I highly recommend this latter mode of working because you focus on the visual and make better art instead of getting frustrated trying to cut precise shapes.
Traditional smalti mosaics and many fine-art glass mosaics are left ungrouted.
If you want to grout a mosaic tiny incidental grout gaps, use NON-SANDED grout, which is what I used for the mosaic featured as the case study.
This is different from my general recommendation for people who are intentionally leaving a grout gap.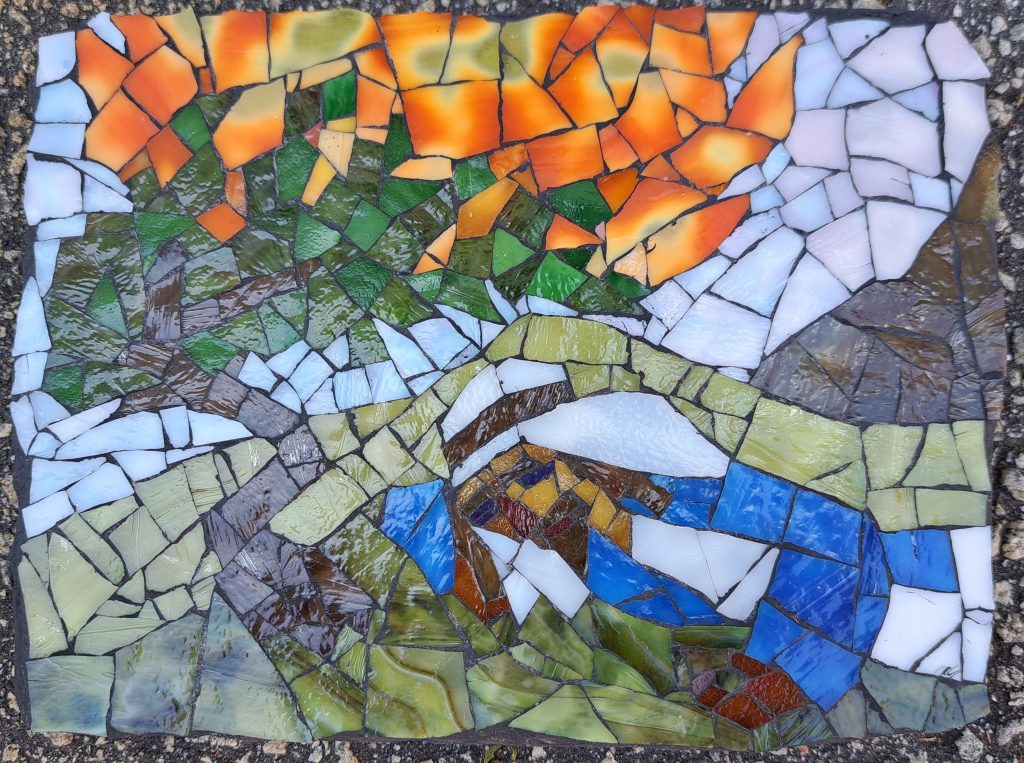 SANDED or NON-SANDED
I recommend SANDED grout for most beginner projects because novices often underestimate the size of their grout gaps or have inconsistent gaps that are very large in places.
Also, some novices want to use large grout gaps because they like the look-and-feel of a mosaic made by pressing tiles into wet concrete. SANDED grout is definitely required in that situation.
SANDED grout is also required in some found-object mosaic (if grouted) because of the oddly shaped gaps between the irregular shapes.
HOWEVER, fine-art mosaic images looks best with minimal grout gaps, and NON-SANDED grout is best for these (if grouted at all).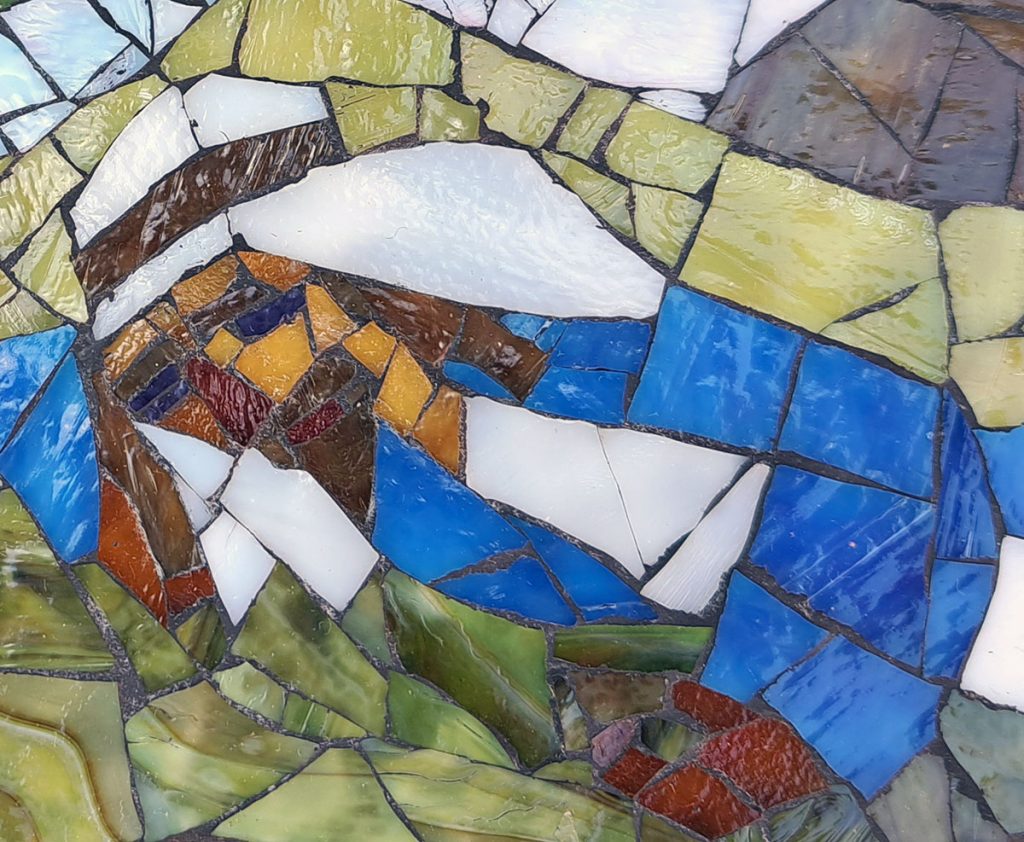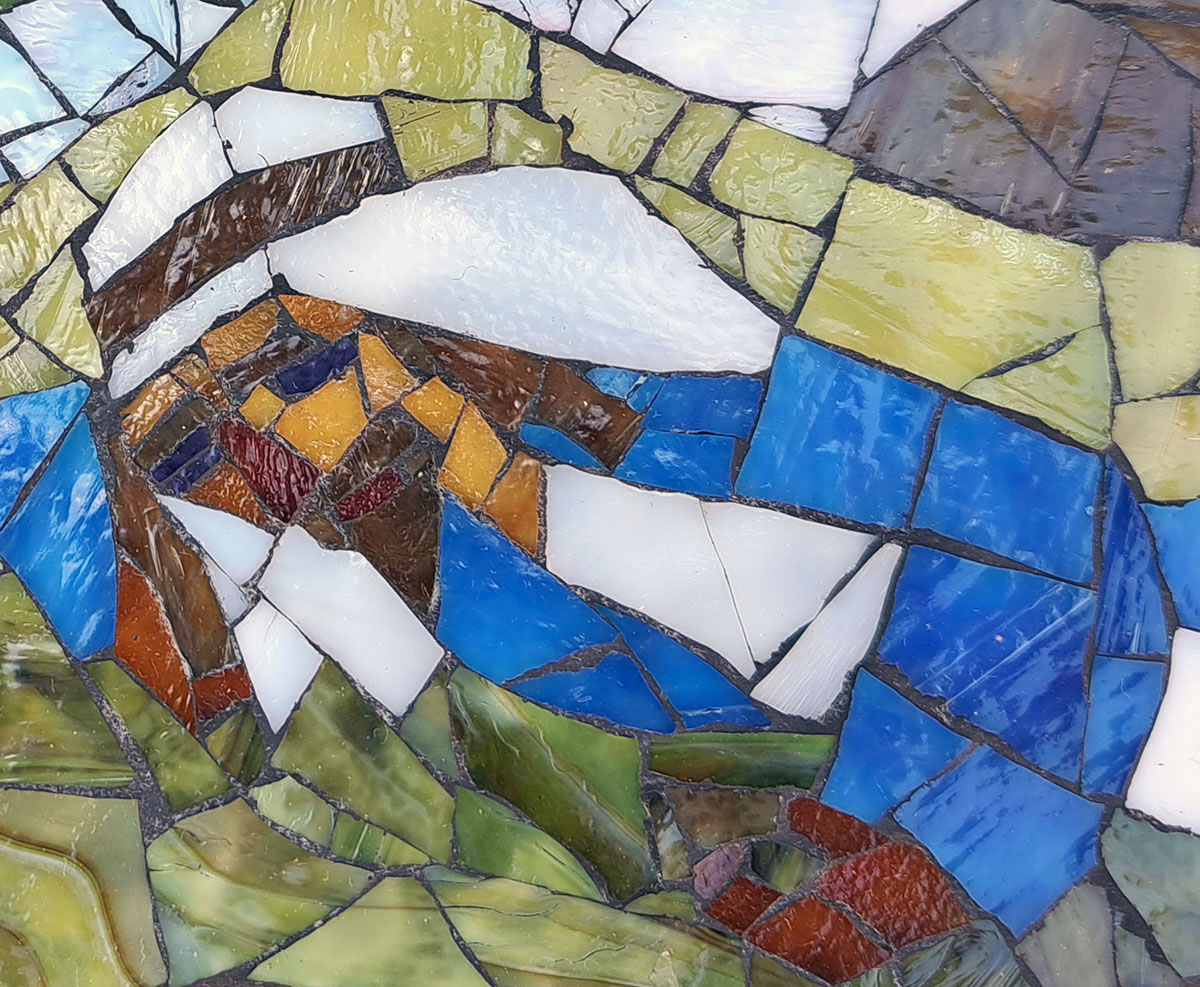 Case Study
For the Mosaic on Sinai mosaic, I used a charcoal colored grout to make the grout line reminiscent of the black lead channel in a stained-glass window.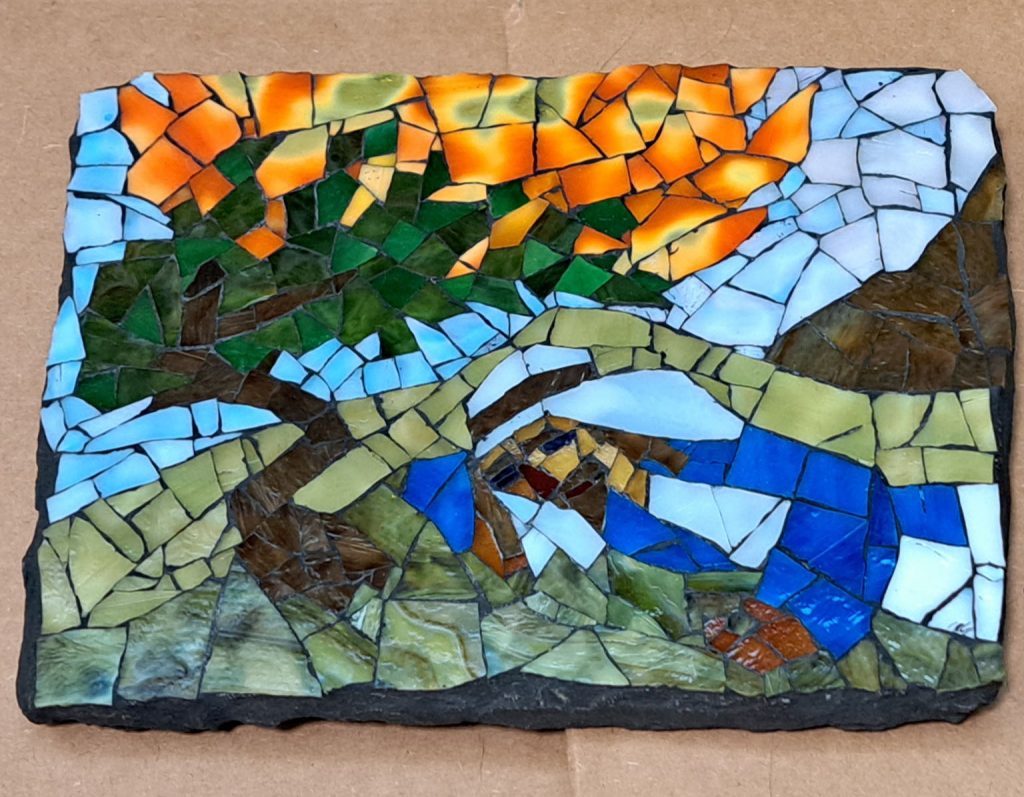 Miniature Artwork
I was looking for a place on the floor beneath the lights to photograph the mosaic when my cell phone began to ring.
I sat the mosaic on the cat's altar in the living room to take the call.
During the call, I paced around talking for ten minutes. Afterwards I could not remember where I had placed the mosaic.
I kept looking at places on tables and floors that had good lighting just overhead.
I walked around and around the house and couldn't find Moses in any logical place.
Then I remembered how small the mosaic was.
Part of the problem is that I was thinking of the image as it was when viewed close up: a chunk of the sky, larger than life.
Once I remembered that this thing is a miniature in real life, I spotted it out of the corner of my eye while making my third or fourth pass through the living room.
For a second, it shocked me to see how small the mosaic was!