Mr. Pinchapotamus is your new best friend. He holds small glass tile while you cut them with a Mosaic Glass Cutter so that your fingertips aren't near the blades. He can also hold the tile more firmly in place than your fingertips, and so Mr. Pinchapotamus also improves the precision of your cuts.
Ingredients
You can make your very own Mr. Pinchapotamus with the following household items:
2 rubber bands
2 pairs of bamboo chopsticks (or 4 wooden skewers)
1 lucky nickel (optional)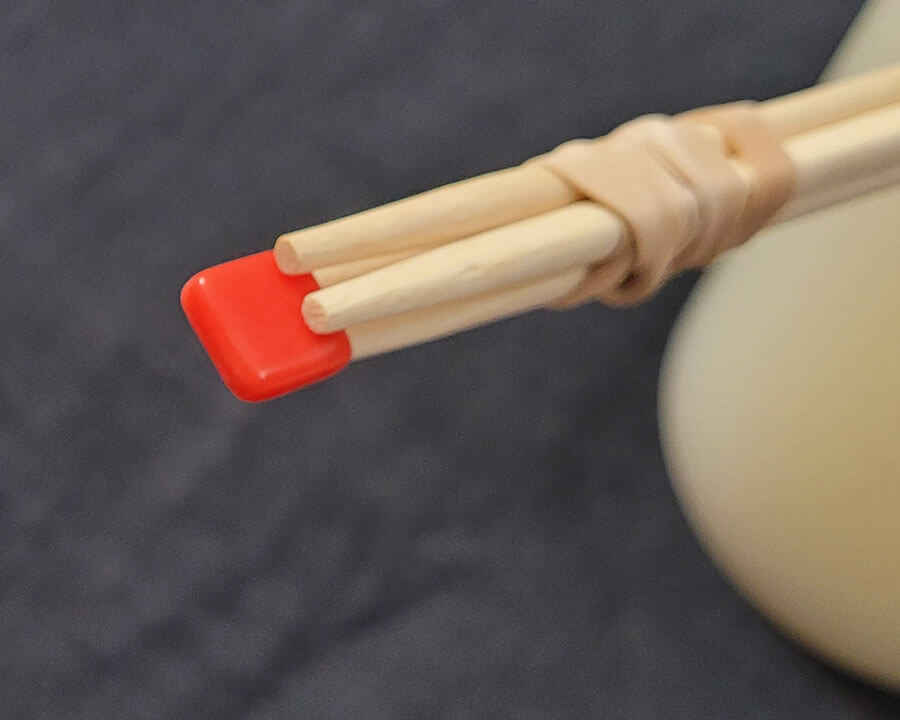 Adjustable Depth Setting
The nickel is recommended to make Mr. Pinchapotamus work on both ends and have an adjustable depth setting at the end with the nickel. You can move the nickel (and the rubber band near it) to set the depth.
TIP: Putting tile into Mr. P at the same depth every time improves your ability to make consistent cuts. It's easier to hit a target when it isn't moving around.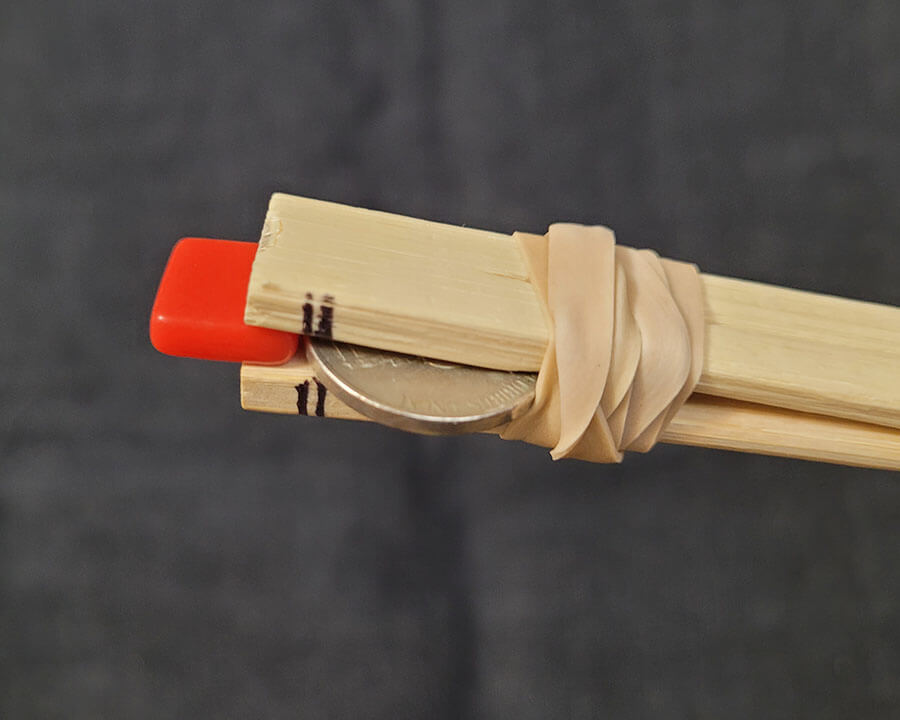 Raison D'etre
Mr. Pinchapotamus came into existence because I was cutting thousands of glass tiles into even halves for use in cleaved-glass mosaics and I kept forgetting to make a slotted fixture in the shop during daytime hours when I could run the saw.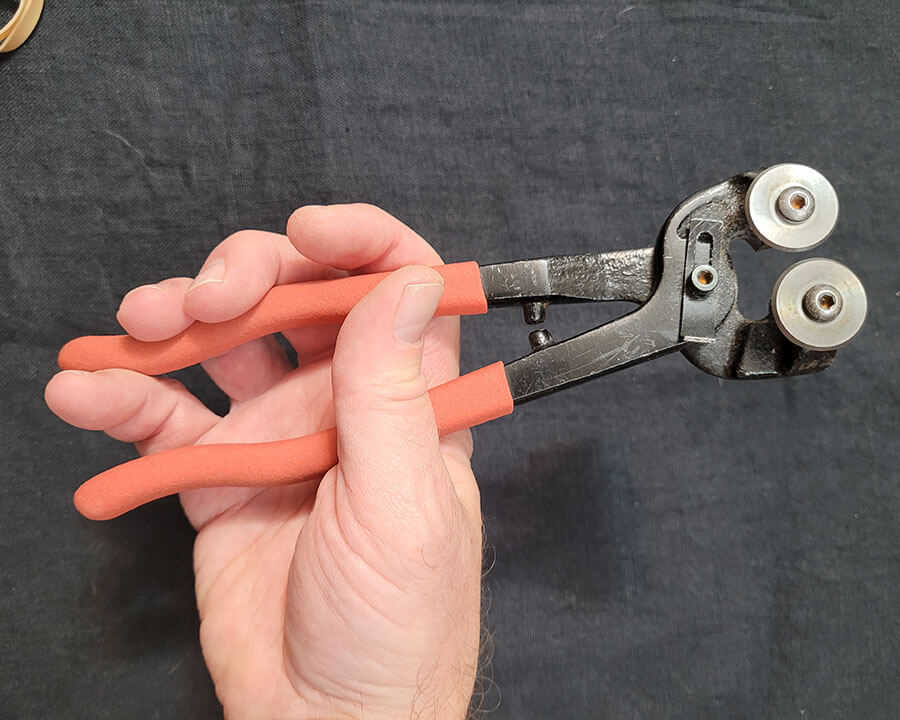 Navin Johnson
I also realized I had never brought home a new Mosaic Glass Cutter from work. I was still using an old one that loose and missing its spring. This was after cutting up thousands of tiny pieces for over 20 small mosaics.
I'm sure part of forgetting to get a good cutter was due to the extraordinary focus I get when I am making something, but I'm also certain that part of it is that I am too accustomed to working around technical problems. I have always had to live that way.
I grew up in the Mississippi Delta and worked in the extended family's dirt-floor welding shop with my father and uncles. I also pushed a raggedy old push mower down a blacktop road to the trailer park to make money.
The mower was old as hell and took a million pulls to start, sometime requiring starter fluid be sprayed into the carburetor sans air filter. It was the kind of mower where you had to keep a wrench in your pocket just to use the damn thing.
Fun Facts About Mr Pinchapotamus
When George Washington defeated Napoleon at the Battle of Gettysburg, he used a Mr. Pinchapotamus to grab the dictator by the nose and force him to dance the macarena.
Mark Zuckerberg wouldn't be the way he is had his mother given him a Mr. Pinchapotamus to play with as a child.
Leonardo da Vinci originally invented Mr. Pinchapotamus but kept the idea a secret because he was afraid the technology was too dangerous.