Mosaicists sometimes mix in artist acrylic paint to create custom colors from white grout, but you can also use acrylic paint to "stain" grout after it has hardened (for dry indoor mosaics).
Like the process of staining wood, "staining" grout with paint is a process of wiping on and wiping off. The paint sticks to the rough grout but wipes off the glass tile.
The reason I say "stain" in quotes is that even though the grout is porous and there should be some penetration like a wood stain penetrates wood, there should still be a surface coating of paint over the grains of sand. Note that if you wipe the paint off too aggressively, the light grains of sand at the surface will be exposed.
TIP: Wipe the paint on and off relatively quickly so that it doesn't have time to harden on the glass tile. Acrylic paint dries very quickly. If you do have some paint dry on the tile, you can take it off with a ScotchBrite pad.
Recently employee-artist Angela Bortone made a mosaic Christmas ornament from one of our hard polystyrene kits, and she used a light gray grout with white tile, and so the grout didn't provide enough contrast.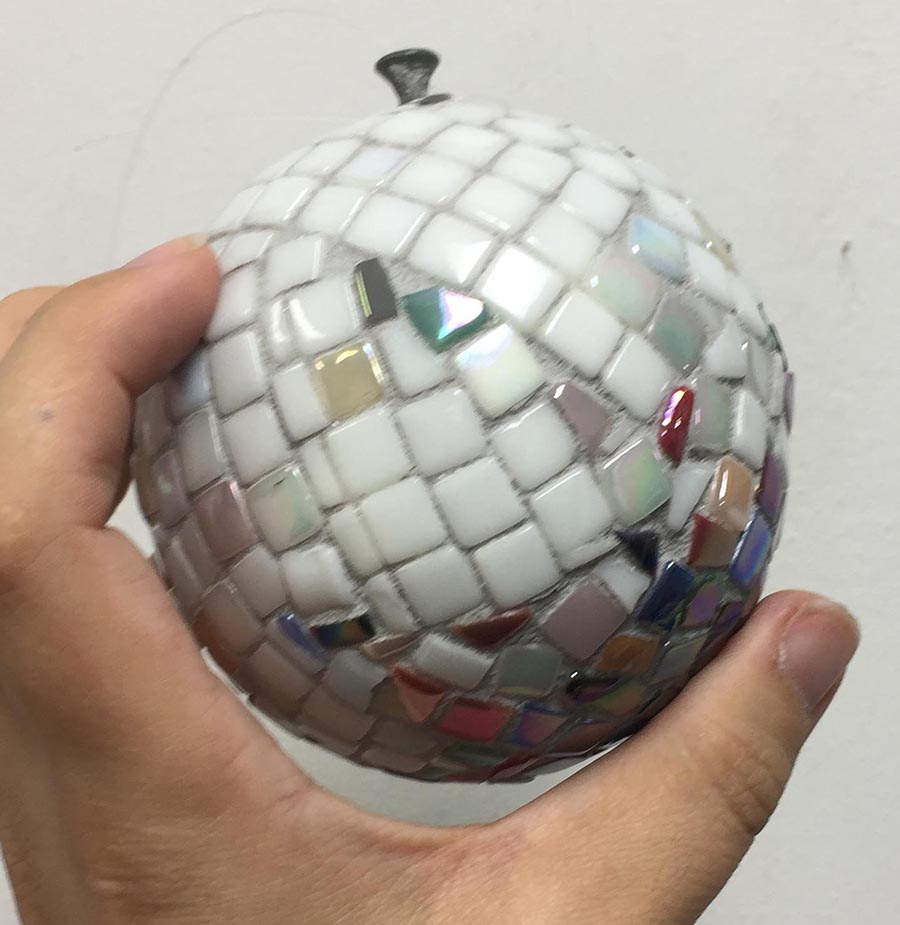 Angela used this problem as an opportunity to try out staining the light grout with black paint so that there would be maximum contrast with the white tile.